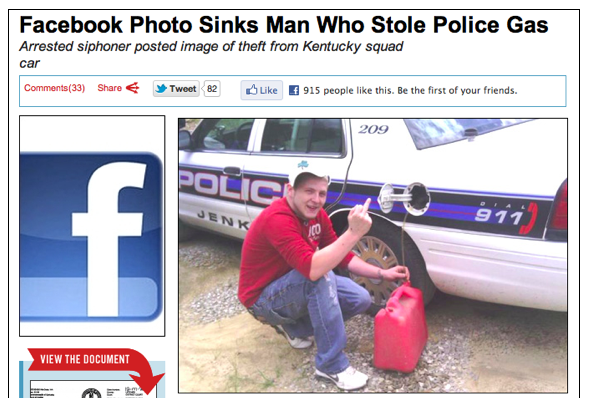 Exhibit A
Meet Michael Baker, a 20-year-old man from Kentucky who is terrible at crimes. Faced with rising gas prices, Michael (his friends affectionately call him "Pig") did what anyone who is a danger to his own person would do: he stole gas from the tank of a police car, made sure his girlfriend took a photo of the act, then posted the photo on Facebook which led promptly to his arrest. As you can see above, he's giving the middle finger to the camera, probably in response to his girlfriend asking, "Isn't this evidence?" We took a closer look at Michael's profile to look for evidence of his crimes against intelligence. Let us know if you agree with our verdict.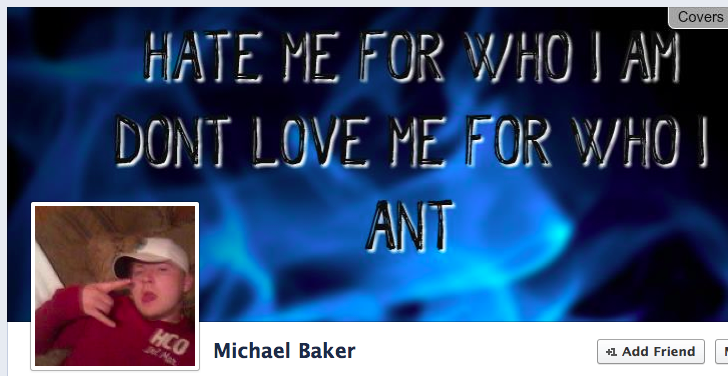 Exhibit B: Proudly waving devil fingers next to a blatantly misspelled cover image.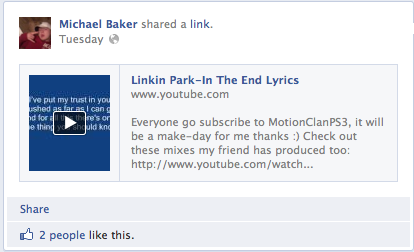 Exhibit C: Publicly admitting to being a fan of Linkin Park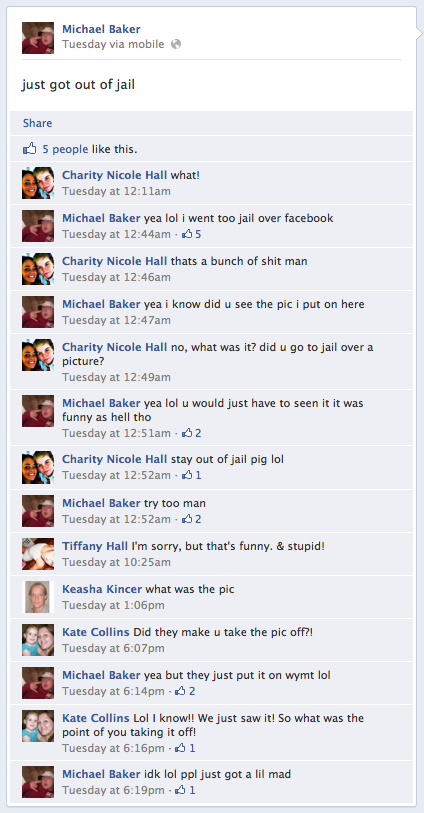 Exhibit D: Bragging about going to jail "over Facebook."