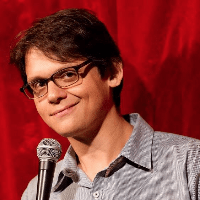 Filed by Matt Nedostup

|

Mar 03, 2017 @ 8:49am
Rachel Dolezal, the former leader of the Spokane NAACP who became a viral laughing stock in 2015 when it was revealed she had been passing herself off as black for years, is back in the news. Perhaps seeking a fresh start, she has legally changed her name. Although from the name she chose, it seems like she's still up to her old tricks.
According to court documents, Dolezal changed her name to Nkechi Amare Diallo, a name with African origins. It's not that surprising, considering that she's never apologized for her choices. In this interview from April 2016, she explained that she still "self-identifies" as black:
But her commitment has not helped her in the months since. In a recent interview with The Guardian, she explained that since she resigned from the NAACP in 2015, she still hasn't been able to find another job, even a minimum-wage one. She and her family are near the point of homelessness. The only work she has been offered is in reality TV and porn.
Her memoir, In Full Color: Finding My Place in a Black and White World, comes out later this month. The cover features her old name.