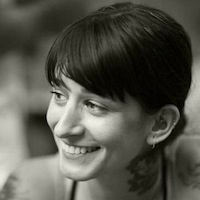 Filed by Jessie Dean Altman

|

Nov 01, 2016 @ 1:02pm
Holy moly! On October 31, the last day of Black History Month in England, BBC Newsbeat shared a video for their "That Black British Feeling" series in which they asked and then investigated the ridiculously racist question, "Is it true all black people like chicken?" In response, I would like to ask them, "Are you freaking serious?"
Their scientific research seems to involve just asking a bunch of people, some black, some white (why would they ask white people?) whether or not they think that all black people (even vegetarians, BBC?) like chicken.
The BBC Newsbeat Twitter account deleted their first tweet with the video, which read "Black people and fried chicken—is there any truth in it?" and then, because apparently they didn't think it was bad enough the first time, sent it out AGAIN, only this time with the text, "We're talking about being black and British and the stereotypes you might face, like this one."
Twitter's response to the video was, as you might expect, not entirely positive.
@BBCNewsbeat hey I would love to consult for you guys so nothing like this happens again, drop me an email :) will@vitaelondon.com

— William Adoasi (@WilliamAdoasi) October 31, 2016
@BBCNewsbeat I find these videos to be incredibly insulting and the fact that you guys think this is okay is a problem in itself.

— a babe. (@queenvictoryy) October 31, 2016
BBC Newsbeat deleted. Asking why black people like chicken. In the year of our lord 2016. During Black History Month. BOI.

— Carl Anka (@Ankaman616) October 31, 2016
@BBCNewsbeat so this was unbelievably racist. Why treat a racist stereotype like some kind of reasonable discussion point? What for?

— Tiss 🌻 (@NaturallyTiss) October 31, 2016
Asking WHITE people whether black stereotypes are true, are you fucking kidding me?

— a babe. (@queenvictoryy) October 31, 2016
Please join BBC Newsbeat next week, when they delve into the question, "Are our viewers really as dumb as we think?"