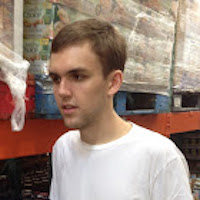 Filed by Bijan Samareh

|

Dec 07, 2015 @ 1:10pm
Joe Christie, a U.K.-based musician, saw a woman drop a £10 note (worth about $15) on the ground. He picked it up, walked over to her, and tried to give it back. He said, "Excuse me, love," and was going to tell her about the money, but she interrupted him and said "Sorry, I'm not into black boys," completely out of nowhere, before running off. Christie decided to get some (literally) delicious revenge.