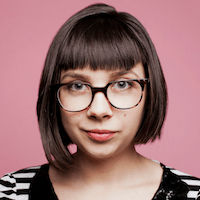 Filed by April Lavalle

|

Sep 13, 2016 @ 8:58am
On Thursday, singer/songwriter Jarred Wall was grabbing a bite to eat at a restaurant when he overheard two racist elderly ladies talking about their distaste for "aboriginals" over a pot of tea. Wait—old ladies, tea, using words like "aboriginals"? Everything about this sounds like a set up for a teaching moment in a sitcom.
Well unfortunately this is real life, so instead of getting angry at the bigots, Wall decided to do something kind for them to prove a point. Wait, this is like a sitcom!