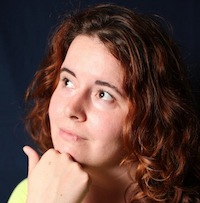 Filed by Aimee Lutkin

|

Sep 23, 2015 @ 10:35am
A woman named Angela Moss was interviewed when she was 18 years old about the poorer populations of Brazil using the public beaches of the richer part of Rio De Janeiro, because there's nothing a teenager has opinions about like chilling at the beach. In it she calls them a "sub-race," and rants about how seeing them horrifies her because she can't believe they're from the same country. In the video below you can tell how passionate she is about her opinions, even though she's speaking in another language. Warning: the YouTube subtitles for this are like word soup.