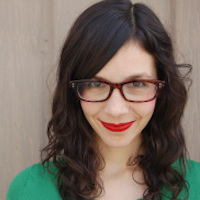 Filed by Meg Favreau

|

Nov 19, 2015 @ 8:54pm
Dozens of U.S. governors said recently that they would close their states to Syrian refugees. The move was spurred by worries that terrorists posing as refugees could easily come into the U.S. So the governors were all like, "Hey, guys, living in fear of a few people is better than helping out thousands who are in need, right? Right! Way cool!"
Except that entering the U.S. as a refugee is already not easy. Actual refugee Buljušmić-Kustura Arnesa came to the U.S. from Bosnia as a child, and today she's the Founder and Executive Director of the Bosnian American Society of Iowa. On Wednesday, she took to Twitter to explain the process of coming to the U.S. from a refugee's perspective. The short version? It's not a simple process.