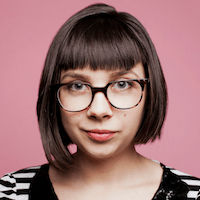 Filed by April Lavalle

|

Apr 19, 2016 @ 11:04am
Reporter Steve Campion went far beyond his job as a mere reporter to stop and actually help a man whose car had gotten trapped in high water. Houston, Texas is experiencing major flooding this week so bad that it suspended the city's bus and rail service, and resulted in 50,000 power outages. Due to over sixteen inches of rain and counting, many found their cars submerged in water.
Steve Campion rescues driver

Reporter Steve Campion helps rescue a man trapped in high water on live TV. #abc13 #HoustonWeather For more on the rescue ---> http://abc13.co/1S5l5VC Flooding update/school closings/photos --> http://abc13.co/1SmzJGT

Posted by ABC13 Houston on Monday, April 18, 2016
At least one man found his car submerged with him still in it. Above is the video of Campion wading out into the water, microphone still in hand, to help the shocked man who almost went down with the ship SUV.
Campion's like a superhero who is really half-assing it. He's clearly exasperated when he yells, "Swim!" Still, it's too bad there aren't enough Steve Campions to go around helping everyone during this scary time. As Houston continues to get annihilated by the severe weather, Campion continues to give updates on his Twitter.
Probably best to stay indoors for a few days, Houston residents. If you do need to go out for any reason, please wear a life preserver.