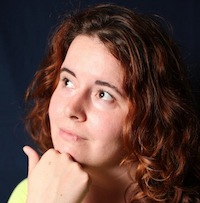 Filed by Aimee Lutkin

|

Jan 26, 2016 @ 9:36am
UFC fighter Ronda Rousey hosted SNL last Saturday, and she appeared to be wearing a "promise ring" from her boyfriend and fellow fighter, Travis Browne. Browne, however, is still technically married to fitness model Jenna Renée Webb, who has almost a million followers on Instagram. Probably because she posts many images of herself looking hot and filtered:
Her followers got a bonus post on Saturday, when Webb shared this image of Rousey wearing that special piece of jewelry. Webb captioned it with some rough language and pretty severe accusations against Browne.