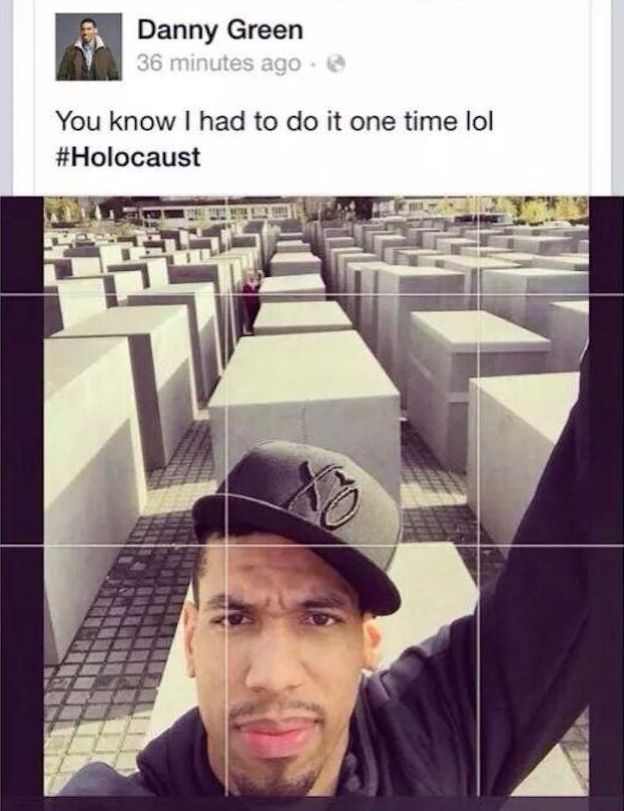 By "do it one time," I assume you don't mean "grieve for millions of innocents."
And by "lol," you mean...?
San Antonio point guard Danny Green has a very simple motto for his Twitter and Instagram accounts: "Respect is everything... I give what I get." Well, Mr. Green certainly has it coming today. As you can see from the screenshot above, the 27-year-old Green took a selfie at the Memorial to the Murdered Jews In Europe in Berlin, Germany while he was in town for an exhibition game against a Berlin team. He also captioned it "You know I had to do it one time lol #holocaust."