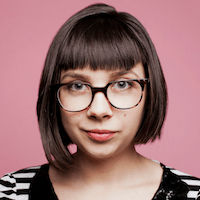 Filed by April Lavalle

|

Sep 15, 2016 @ 9:29am
Science Museum London is under fire for an interactive exhibit for kids called the "sex-o-meter." The exhibits allow kids (or adults) to take a quiz in order to see if their brain "thinks like a woman or thinks like a man."
Just to really drive home the sexist undertones here, there is an image of a half-blue, half-pink brain at the bottom of the screen with an arrow that moves from side to side depending your answers.
In the end, the game will either declare if you have a blue or a pink brain. You can play it online here.