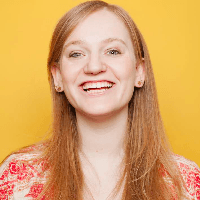 Filed by Orli Matlow

|

May 11, 2016 @ 12:00pm
Hugo Cornellier took a selfie every day for 8 years, creating his own 2-minute version of Boyhood. In a tale told through changing backgrounds, bone structure, and facial hair, you can see Hugo grow up (all while maintaining his signature expression)—moving on up from his parents' kitchen to secluding himself in his bedroom, to a college dorm, to a boring-ass cubicle, all while experimenting with many different haircuts.
The years-long project clearly took a whole lot of effort. "Stabilizing all my selfies was by far the most time-consuming personal project I have ever undertaken. I've had to edit, align and re-touch every single photo ONE-by-ONE," he writes in the video's description, "It took me about a minute per photo once I got the hang of it (and there are well over 2000 photos)."