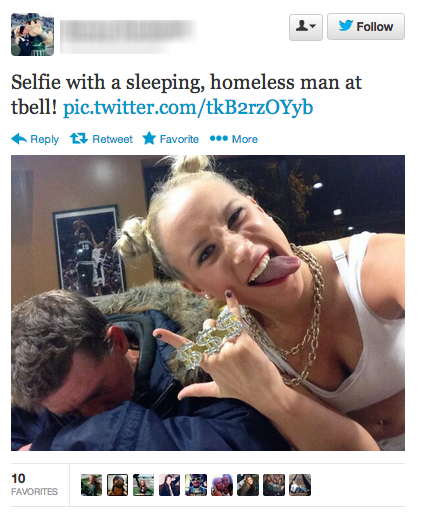 There is no word, letter, or even pixel here that I do not hate.
(via Selfies with Homeless People)
Whaaaaat? Whaaaaaaaaaaaaaaaat? Why? Why, people? Bad! Bad humans! This is the message that Jason Feifer is trying to send to the world with his Tumblr, Selfies With Homeless People, which combs Instagram and Twitter for images tagged "homeless" and "selfie." While I'm so, so glad that these buttholes are being called out, I also wish I didn't know people did this that often.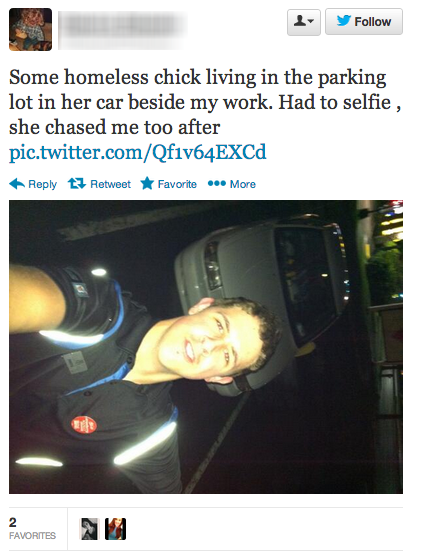 He had to, you guys. He didn't have a choice. Also, is that a Tron shirt? (via)