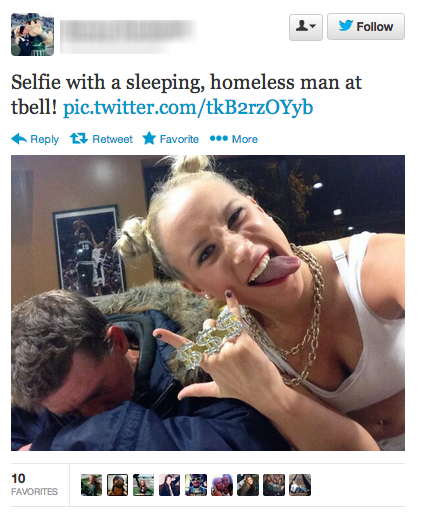 There is no word, letter, or even pixel here that I do not hate.
(via Selfies with Homeless People)
Whaaaaat? Whaaaaaaaaaaaaaaaat? Why? Why, people? Bad! Bad humans! This is the message that Jason Feifer is trying to send to the world with his Tumblr, Selfies With Homeless People, which combs Instagram and Twitter for images tagged "homeless" and "selfie." While I'm so, so glad that these buttholes are being called out, I also wish I didn't know people did this that often.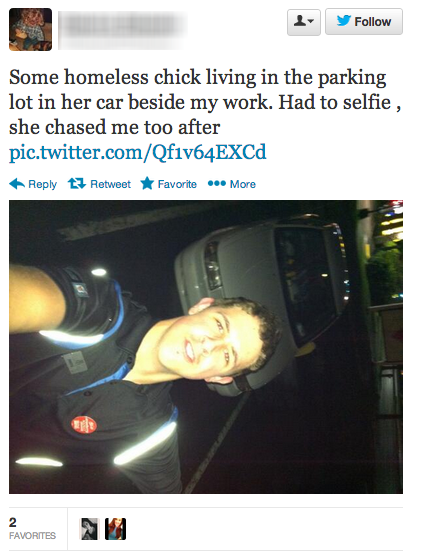 He had to, you guys. He didn't have a choice. Also, is that a Tron shirt? (via)
I mean sure, there are certainly great times and reasons to put homeless people on camera (Ted Williams is doing pretty well these days). There's also a time and a place to make fun of people whom you maybe shouldn't (who among us hasn't enjoyed People of Walmart?). The homeless, however, have enough problems.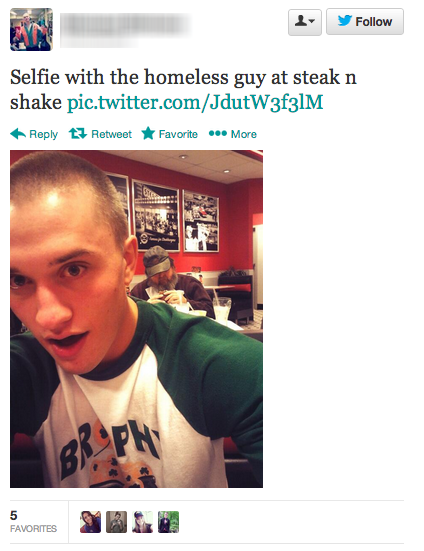 They let bro-holes in Steak 'n Shake now? (via)
For example, people with butt-cleavage at Walmart can still go back to their house and find a larger pair of sweatpants to cover their shame. Homeless people can't get away from your camera. They're f*cking homeless.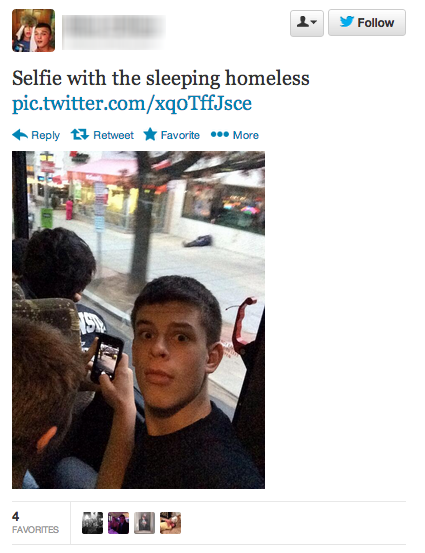 I'm sorry, you were supposed to tag this #IHaveNeverLeftTheSuburbsBefore. (via)
A lot of people are citing this as the newest reason to hate the young people today. Obviously, the horrible people in these images are mostly millennials, but then again, millennials take most of the selfies on Earth anyway. Also, older people are less likely to take pictures with the homeless because they've lived longer, and are hopefully less-gigantic assholes because of it. All that being said: bad millennials. Due to some horrible galactic mix-up, I'm technically one of you (albeit one of the oldest), so please just stop this.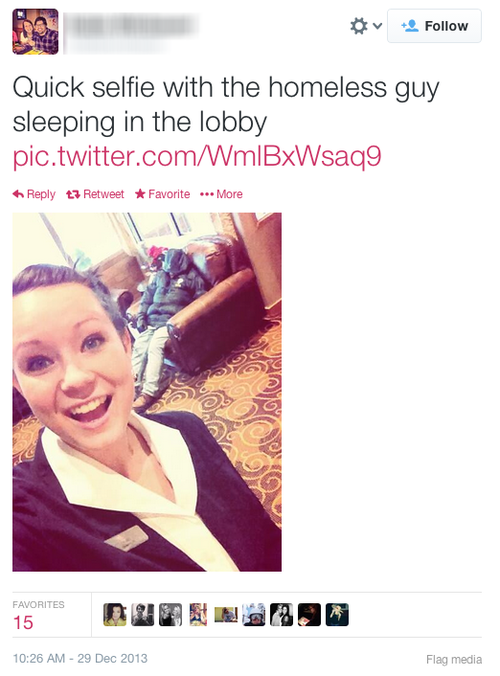 What is it about homeless people that makes girls light up with glee? (via)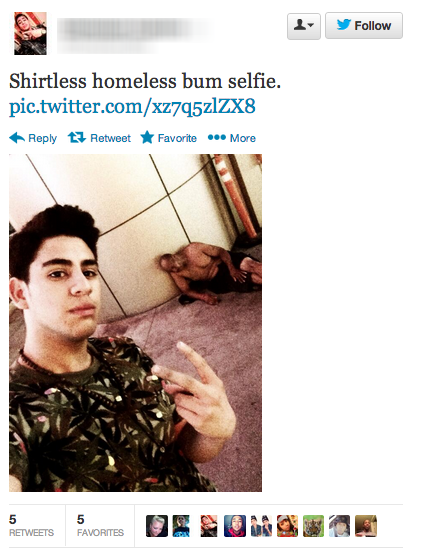 "Homeless bum" is redundant, like "douchebag in the weed-print camo shirt." (via)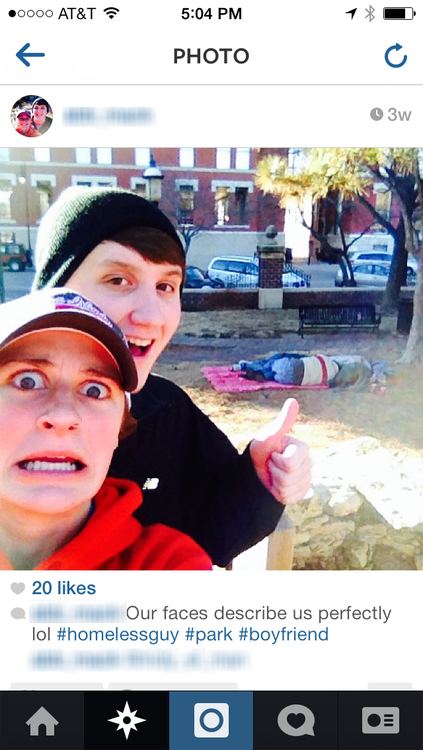 Yes. They do describe you perfectly. (via)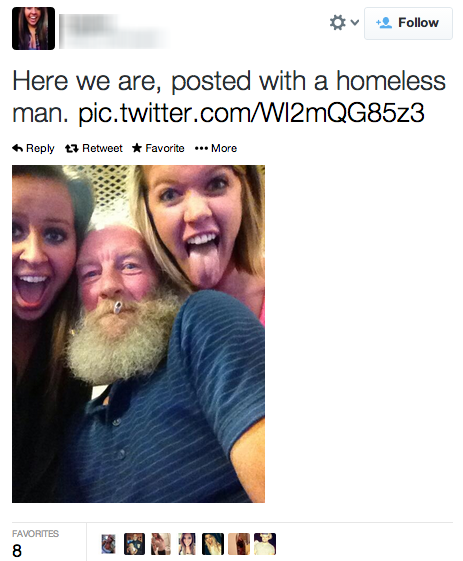 This is probably "weirdest thing ever!" for them and the 8,957,233rd weirdest for him. (via)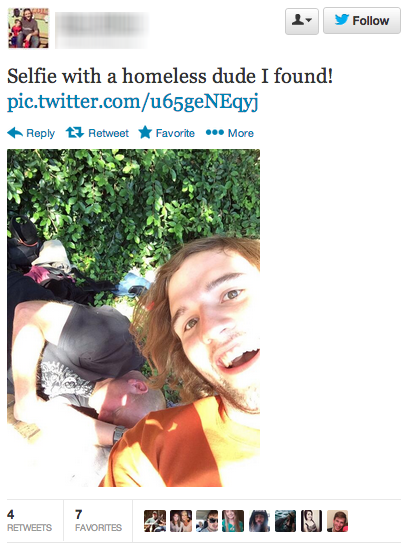 Ok, this one I don't feel so bad about since they'll probably be friends soon. (via)
Check out more horrible selfie-takers at Selfies With Homeless People.
(by Johnny McNulty)