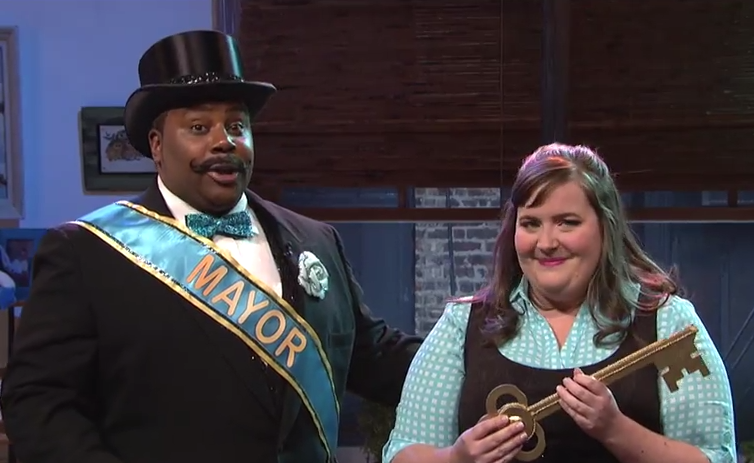 A true hero of the Internet age.
Have you seen this amazing documentary footage that Saturday Day Night Live has somehow managed to unearth? It appears to show the immediate aftermath of a New York City woman's 10,000th Twitter posting. Managing to rack up 10,000 tweets seems crazy enough, but what happens right after she hits send is mind blowing. I don't want to give too much away because you should probably form your own opinions about this, but let's just say that there are definite metaphysical ramifications:
I don't know why Lorne Michaels decided against airing this footage on Saturday's show and quietly released it on the Internet instead. I'm assuming he received some pressure from Big Supreme Court Justice Ruth Bader Ginsburg.
Also, I wonder if God was excited to meet Ed Norton.
(by Dennis DiClaudio)