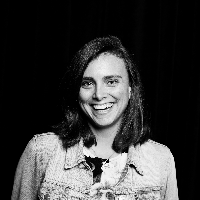 Filed by Catherine LeClair

|

Feb 11, 2017 @ 11:45am
The fact that Trump cannot stop himself from hate-watching Alec Baldwin's impression of him on SNL is probably a sign that it's a great impression. In fact, it might be too good an impression. Because on Friday, a newspaper in the Dominican Republic, El Nacional, accidentally used a picture of Baldwin as Trump instead of the actual Donald Trump, Buzzfeed reports.
Oops! The article was a serious piece about U.S. relations with Israel, but this mistake made it hard for people to react with anything but giggles.
Dear El Nacional, Alec Baldwin will be pleased as punch. But let's hope the Dominican Republic isn't added to Trump's banned countries list pic.twitter.com/vt4NJe4NJf

— Sharon Gibson (@SharonGibson3) February 10, 2017
In January, a Scottish newspaper described Trump's inauguration as if it were an episode of the Twilight Zone in its TV Guide section. Not sure what is funnier, that intentional gag or this honest mistake, but at least the world hasn't turned its back on America entirely. That being said, there's never been a better time to pretend you're Canadian while abroad.