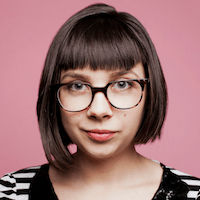 Filed by April Lavalle

|

Jun 29, 2016 @ 8:09am
A Florida woman stopped tourists in their tracks with a soulful rendition of "The Star Spangled Banner" at the Lincoln Memorial in Washington D.C. last week. Middle School assistant principal Star Swain (fitting name) belted out the national anthem in an impromptu performance while visiting the landmark with friends and family. Usually singing loudly in public places is super annoying, but Swain's voice is so incredible that she gets a pass.
Since it hit the web, the video has been viewed millions of times. Swain has reaped all the benefits of going viral, and has since appeared on Inside Edition, ABC News, and Good Morning America, making her an actually talented Chewbacca Mom. She thanked everyone for all their support the only way that seemed appropriate—with a song.
Yeah, at first Swain is all like: