Get a room, you two!
There's no more perfect place to have a level-headed discussion of a hot-button issue than in the comments section of a Facebook post. Facebook users realize that just because they're typing from the privacy of their homes, conversing with people they might never meet in person, that's no reason to be disrespectful of opposing viewpoints. We found a ton of examples in our search for this list and it was hard to narrow down, but here are ten of the best instances of people having calm, well-researched, and mutually respectful discussions on Facebook.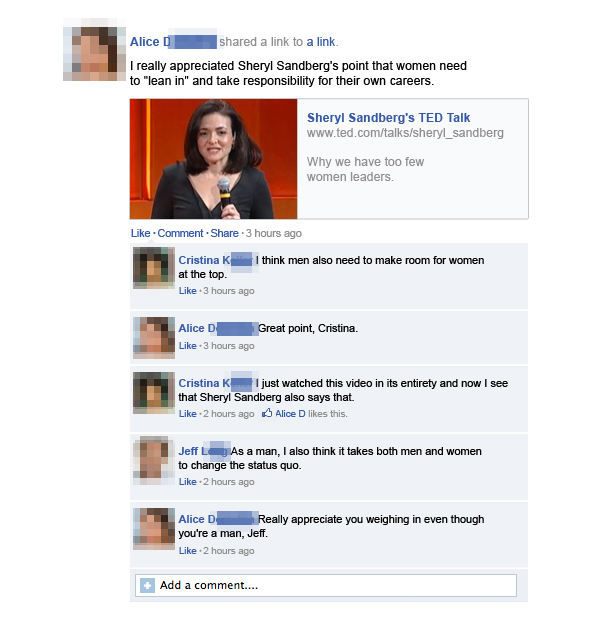 These people are "leaning in" for some thought-provoking candor!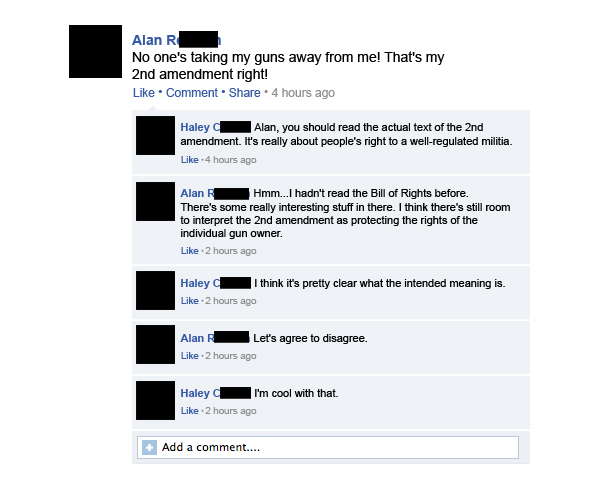 That settles that.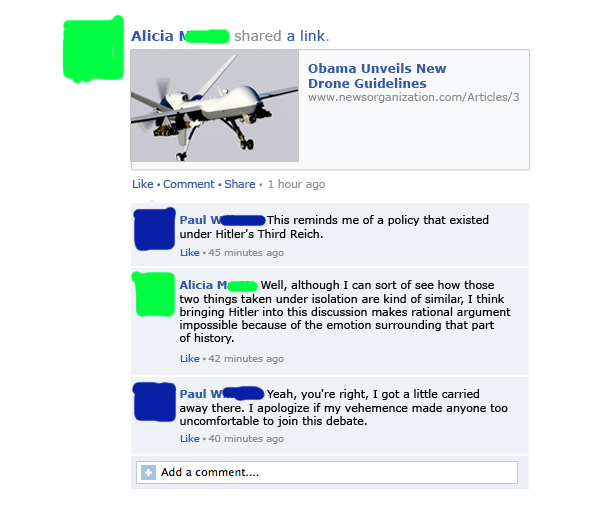 Nothing wrong with exaggerating, as long as you can pull back when necessary.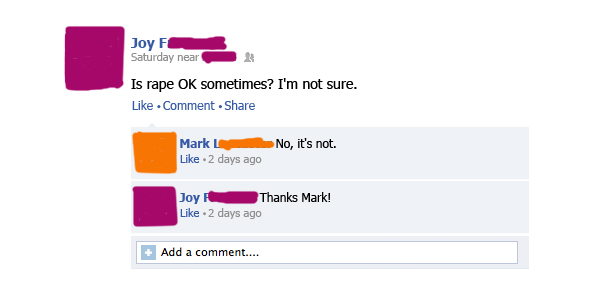 Murder's bad too. Any other questions, Joy?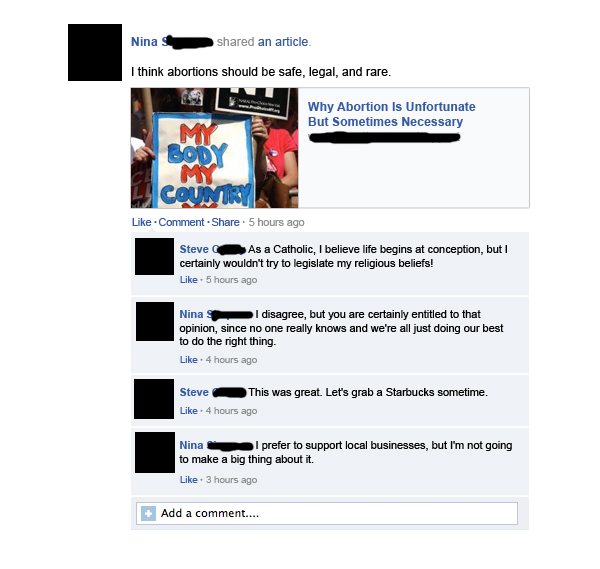 Even off-Facebook Nina isn't going to force her views on anybody.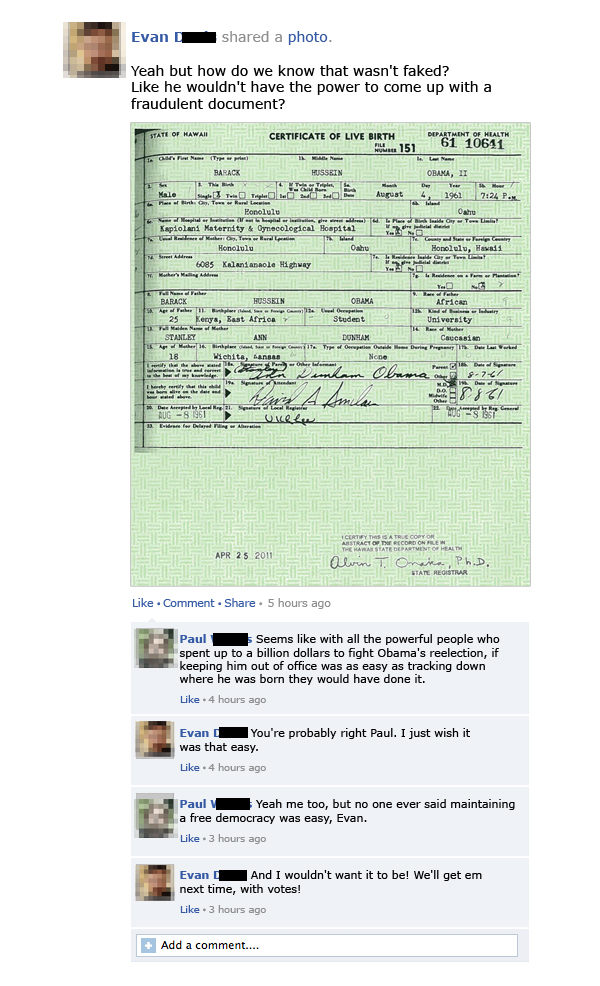 Onward, to 2016! If only Donald Trump was friends with these two.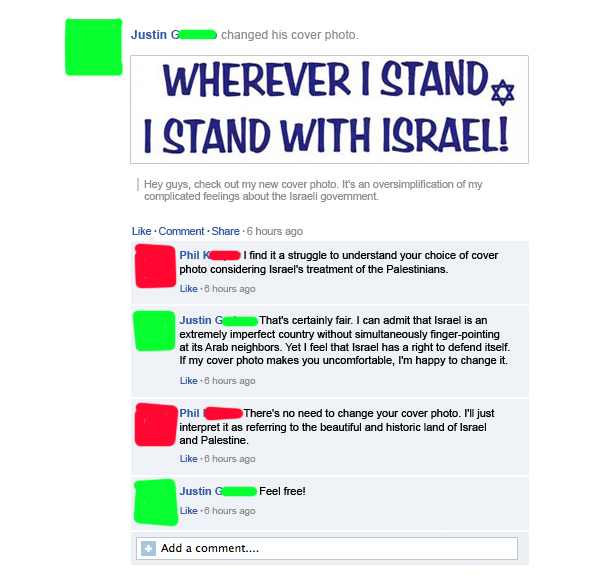 We'll interpret it as you standing with playwright Israel Horovitz.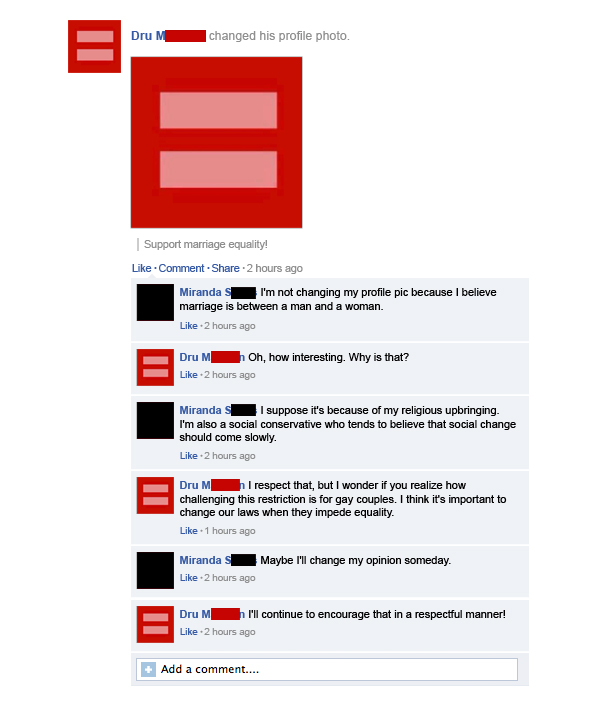 This kind of calm acceptance was all over the Facebook this week!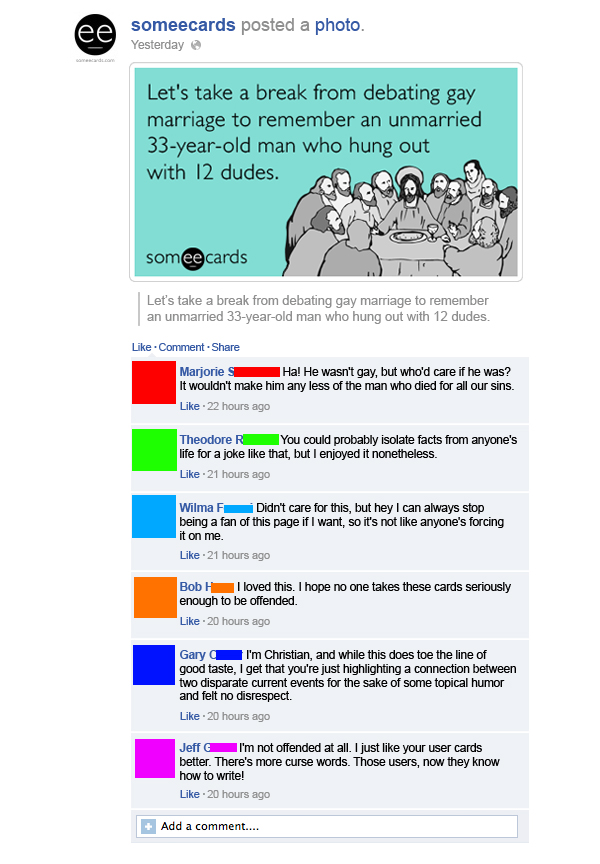 Agreed. We think those users are hilarious too, Jeff! Oh and, Happy April Fool's Day!