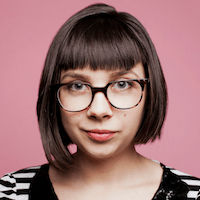 Filed by April Lavalle

|

Jun 28, 2016 @ 8:59am
Yesterday, the Supreme Court made a pretty historic ruling that shot down an attempt to restrict abortions in the state of Texas. People everywhere, especially liberals, were very excited about it, but it looks like The Daily Show got a little too excited and made this really bad joke.
Celebrate the #SCOTUS ruling! Go knock someone up in Texas!

— The Daily Show (@TheDailyShow) June 27, 2016
Yikes. Oh, no. No, that is not good. Or funny. That is just... it's bad. Very bad. BAD JOKE. Bad, Daily Show! Bad.