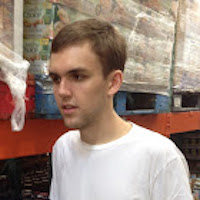 Filed by Bijan Samareh

|

Jun 25, 2015 @ 12:35pm
The Confederate flag isn't the only offensive flag being flown these days.
The (nonexistent) debate surrounding the Confederate flag has led some savvy Redditors to uncover another example of how racism pervades everyday life in America. Yesterday, lokigodofchaos posted a picture of the official flag of the aptly-named Whitesboro, New York, and let's just say, it sends kind of a weird message.
A... historic... cultural exchange... ? (via Imgur)
Yeeeaahhhhhhh. Are you seeing what I'm seeing? Does it vaguely resemble a white dude subduing a Native American in a chokehold? Yeahhhhhh.....
It's supposed to depict Whitesboro founder Hugh White wrestling with a Native American. The logo was instituted in the 1970s, after the original iteration had been protested by Native American groups. Yeah, this is the less offensive version of the flag.