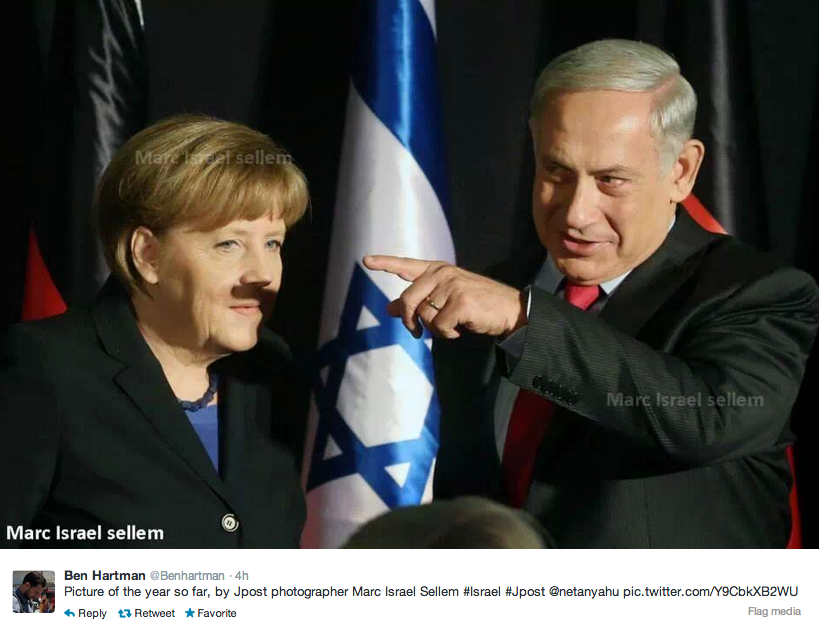 He was also doing an imitation of her in a high-pitched, silly voice.
(via @Benhartman, photo by Marc Israel Sellem)
Jerusalem Post photographer Marc Israel Sellem was in the exact right place at the exact right time yesterday when Angela Merkel met with Benjamin Netanyahu in Jerusalem. Ostensibly, the meeting was about voicing support for Israel in pressing for a tough stance on Iran, but also criticizing Israel's settlement program. However, my favorite part was easily when Merkel and Netanyahu dimmed the lights and used their hands to make a bunny rabbit and a snake talk to each other (which was a thinly-veiled critique of Obama and Putin, obviously). 
(by Johnny McNulty)