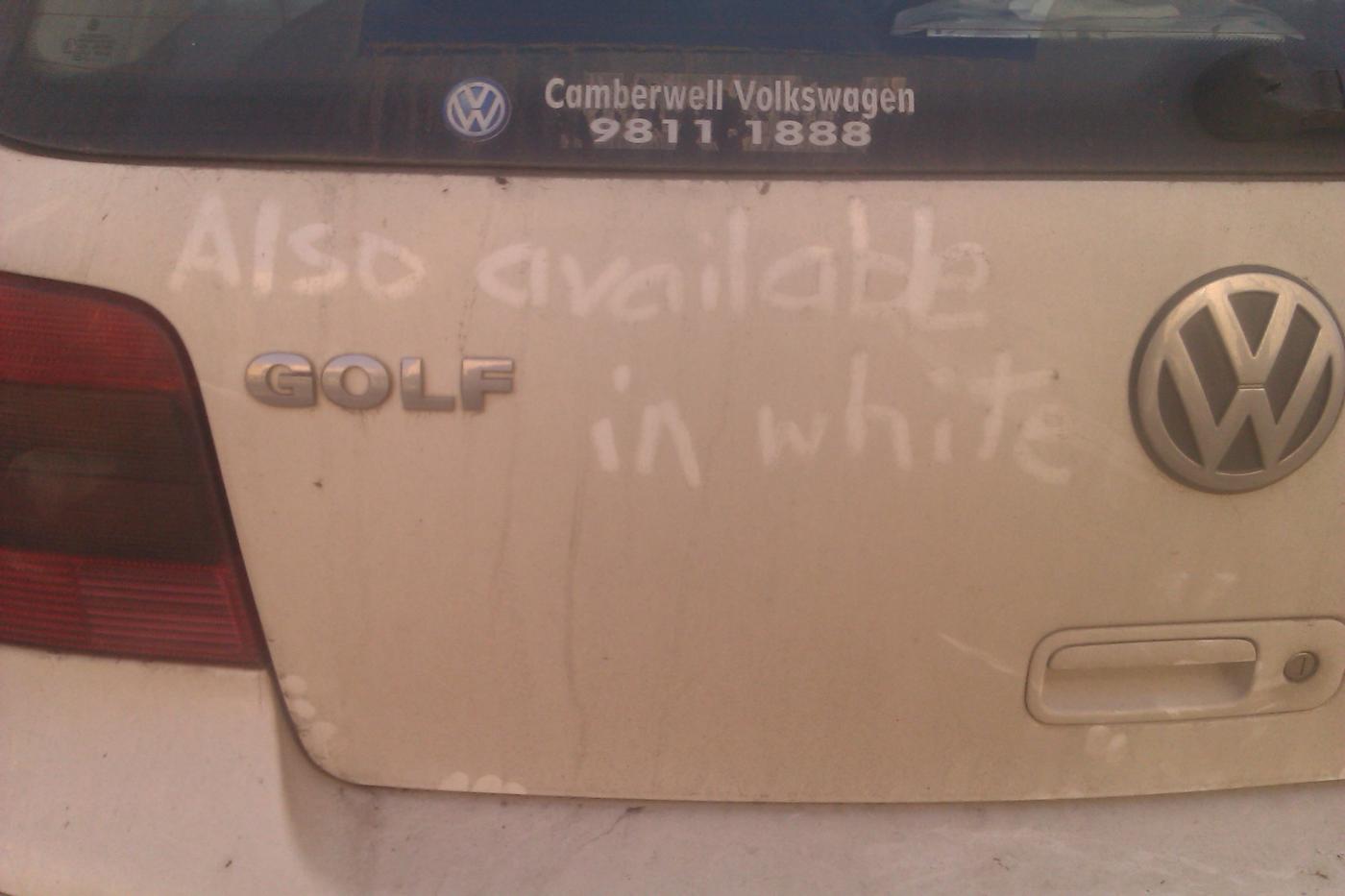 What's the German word for "zing?" Probably "zing," now that we think about it.
As Americans, we often express our personalities with our cars. We also express our frustration with other people through their cars. We key them, we leave passive-agressive notes on the windshield, and we occasionally hit their cars with fists, golf clubs, or our cars. Although satisfying, all of these things are petty, destructive, and unoriginal. So everyone appreciates a unique take on car-based rage, from the barely-better-than-keying angry message scrawled in soap to high art brushed onto a dirty windshield. Here are some of the best ways we've ever seen aggression, boredom, or creativity expressed on the ultimate American canvas: the automobile.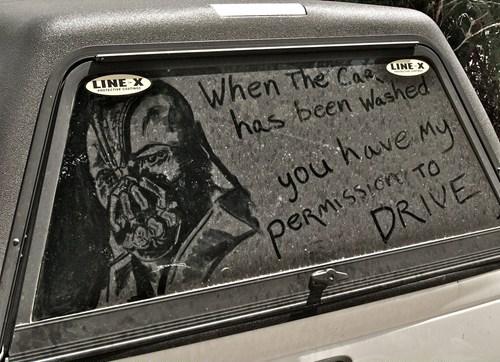 This guy got off lucky; when Bane found the Batmobile it lost a wheel, and the Joker got away.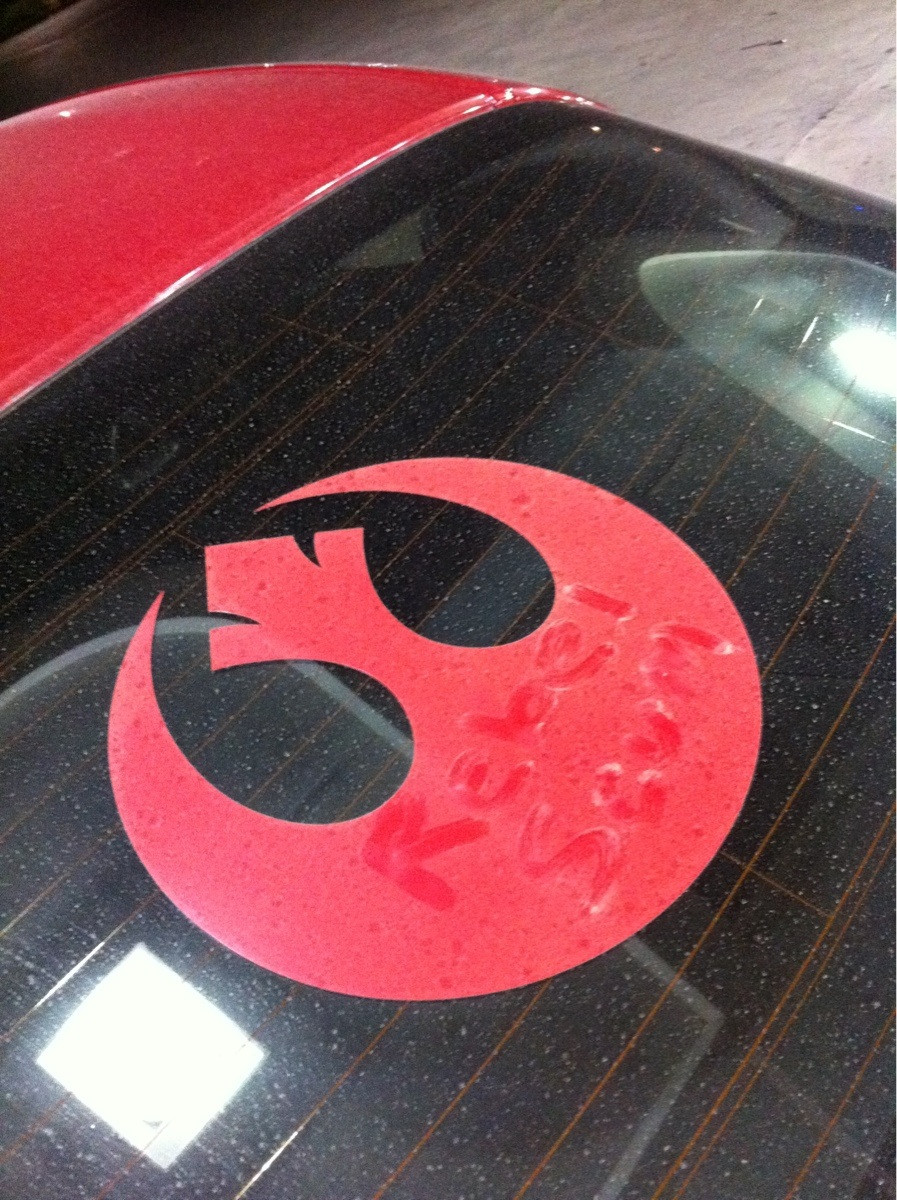 Something tells us in the real world, TIE Fighters would be made by BMW.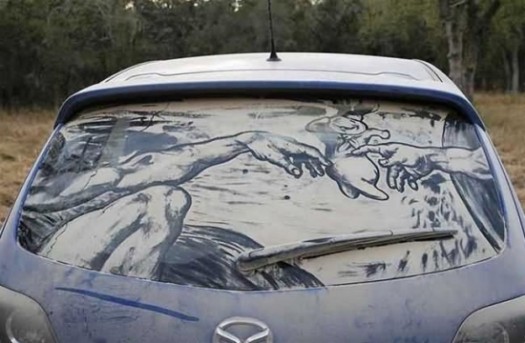 Everyone else who has drawn on a car: you suck.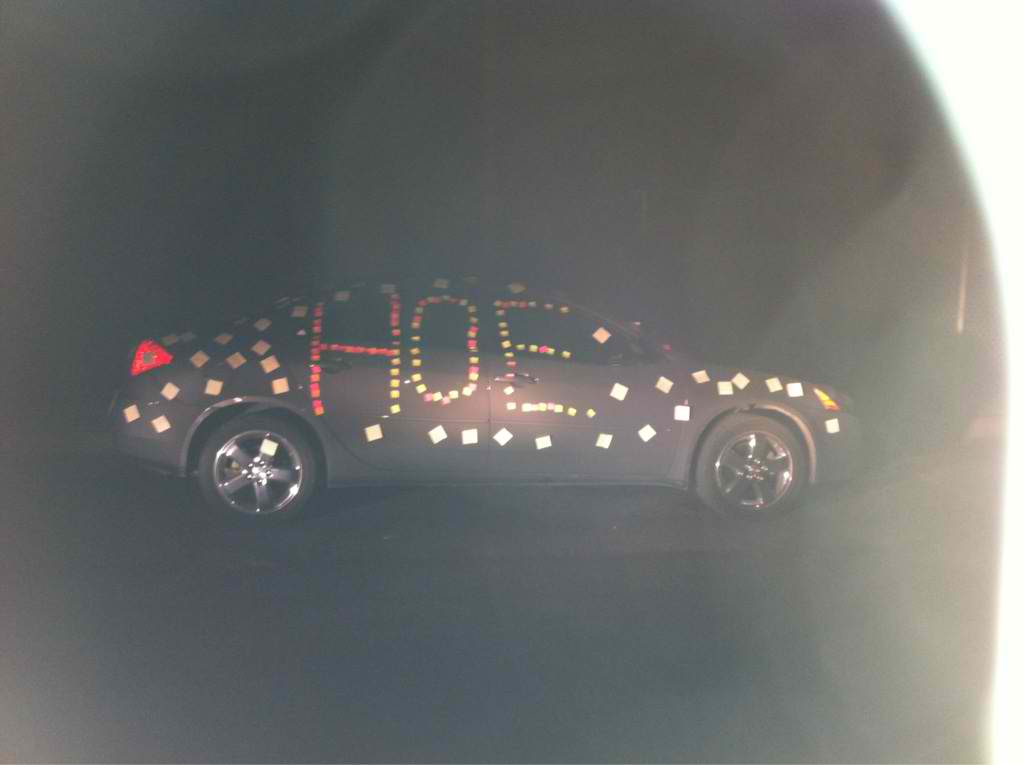 Cheating on someone with access to office supplies is always a bad idea.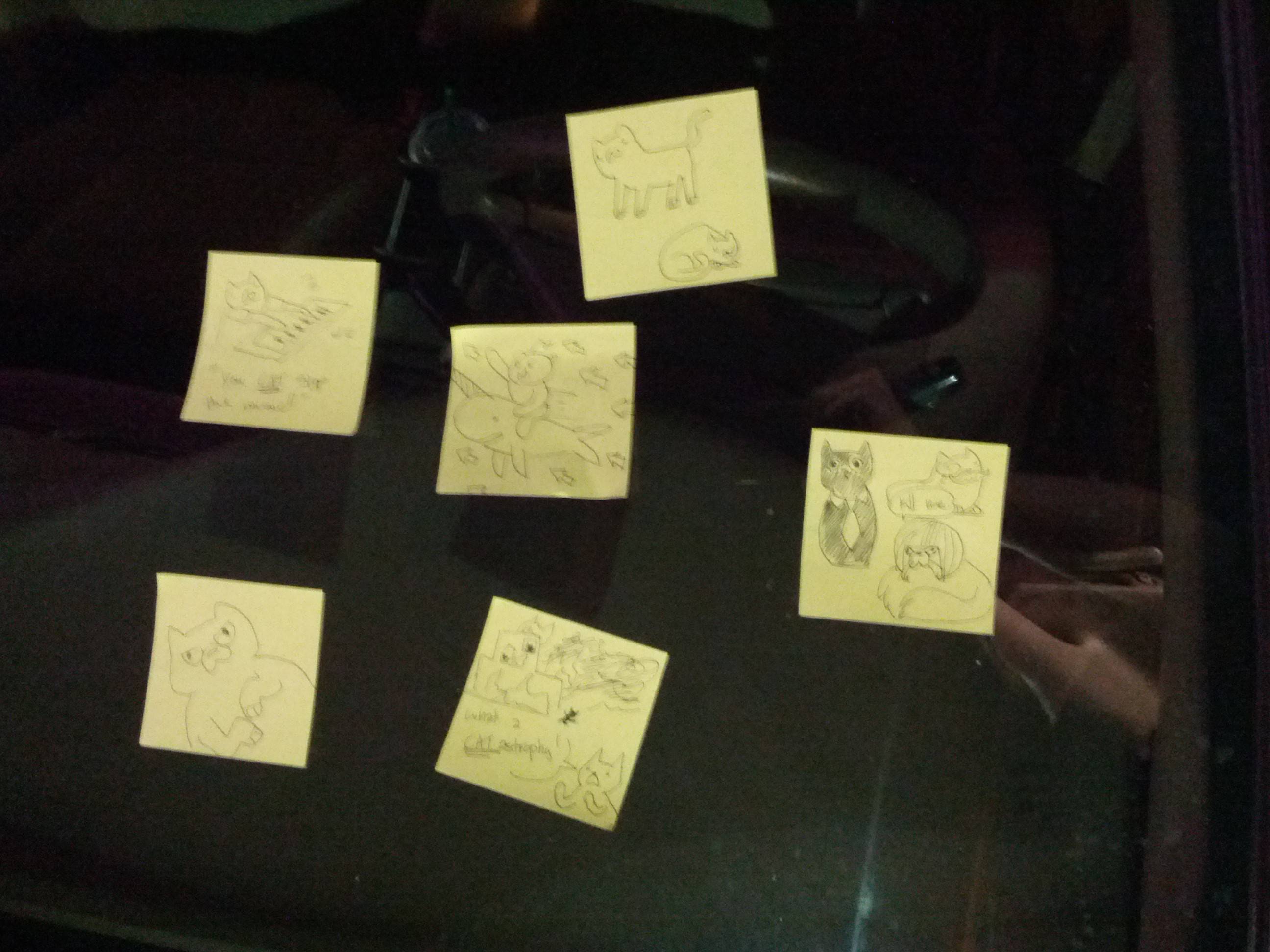 Random acts of adorable defacement.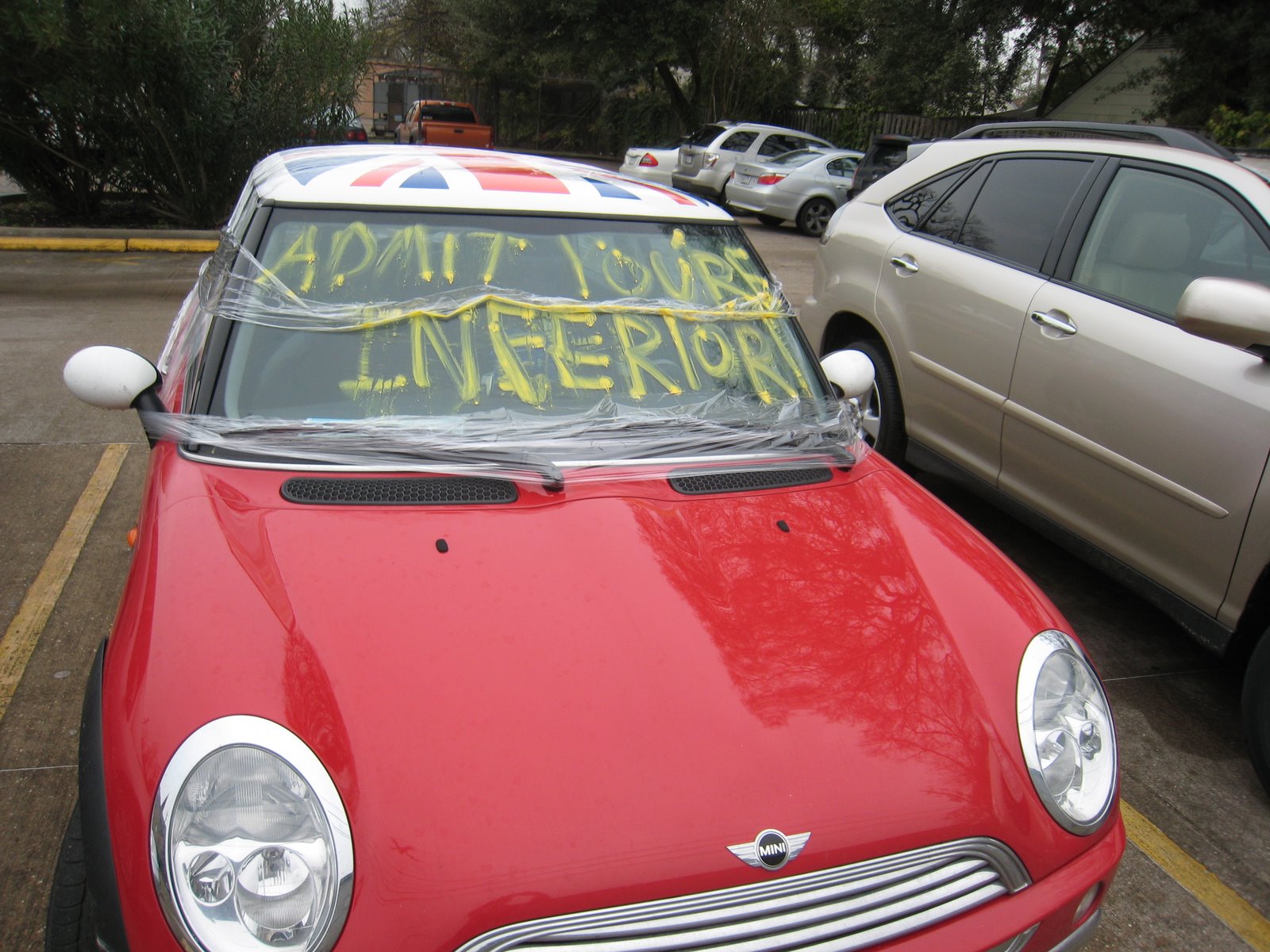 Smart Car drivers can be so cruel.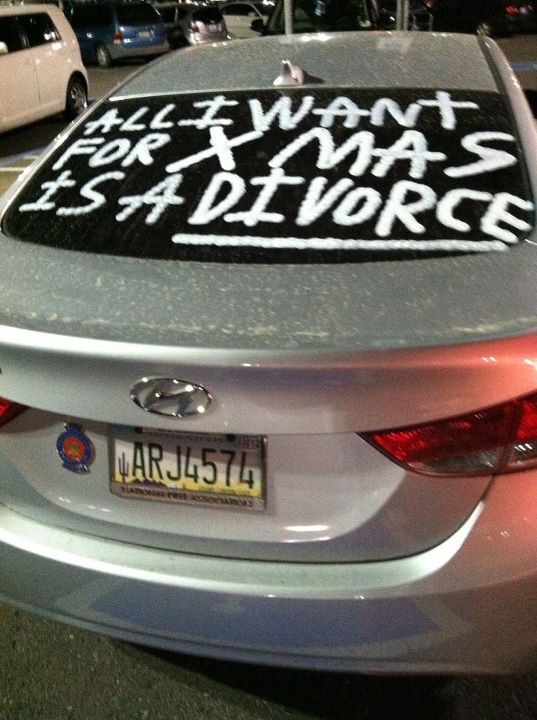 This could only be improved by a big red bow on the top like in the car ads.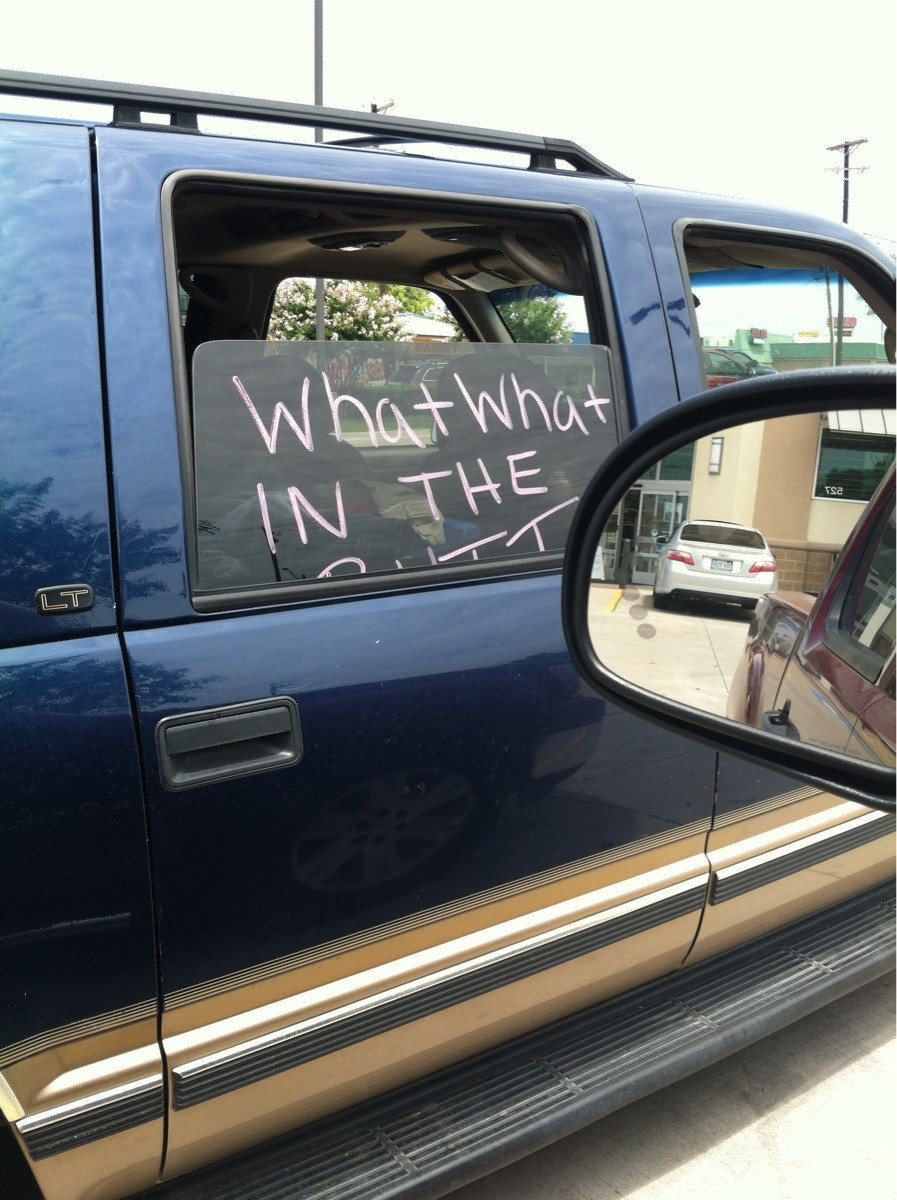 Like the real thing, rolling this window up is a rude surprise.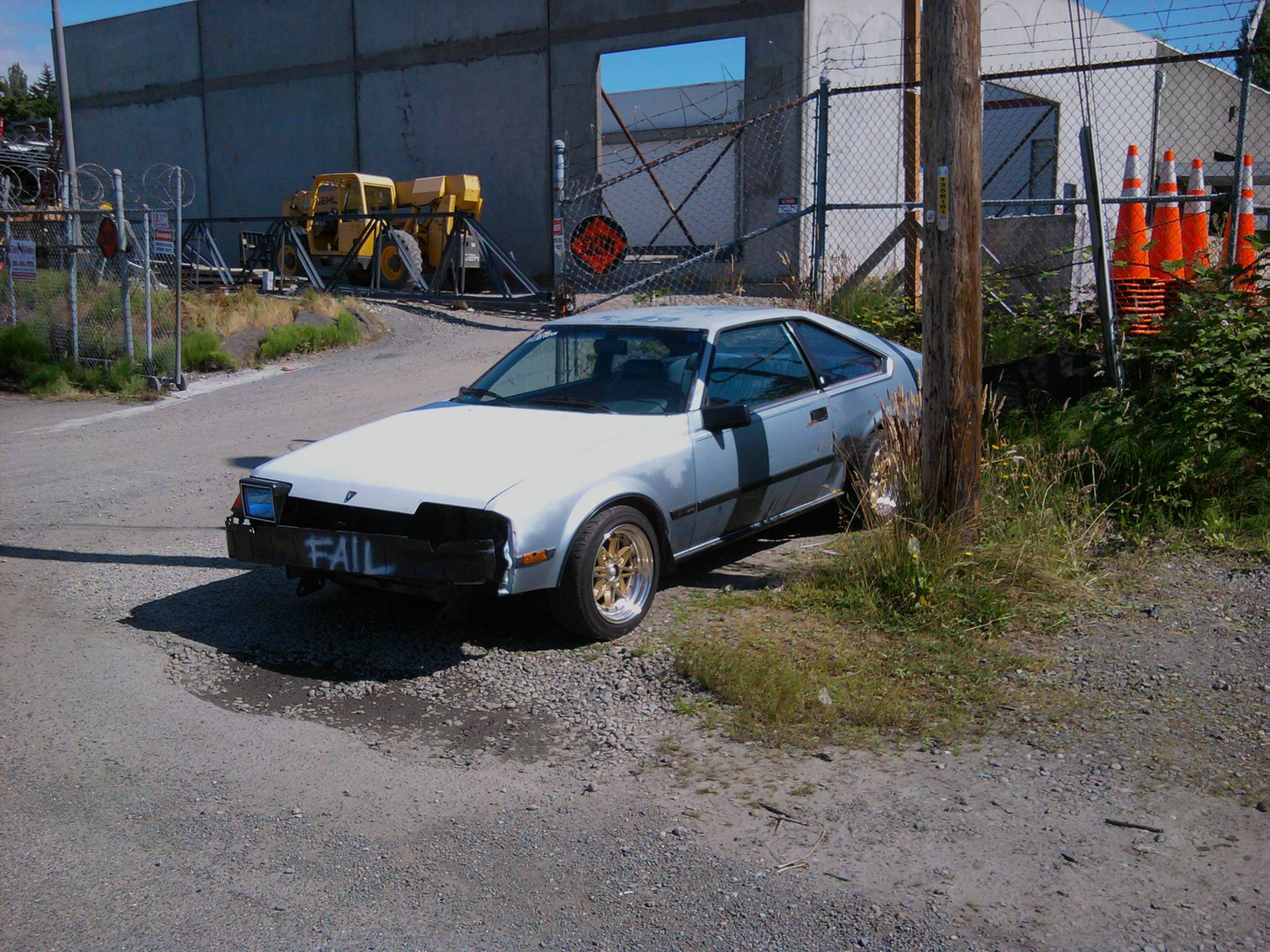 This is the opposite of a vanity plate.