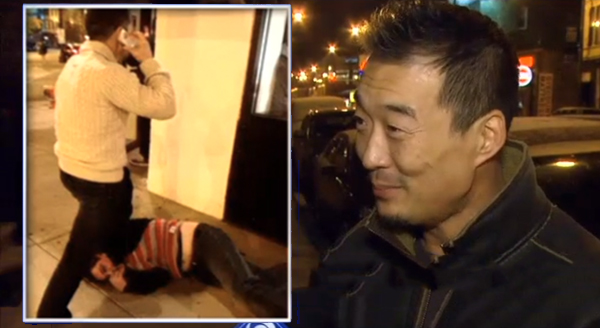 This thief is probably calling for his edamame. Eh? Eh?
This Chicago thief got a crash course in the "take out" menu the other night. Get it? Because he stole from a restaurant. And he was "taken out" by its owner. Okay, wait, no, I can do better than that. Hold on. Okay...
When this thief stole an iPhone from a patron of the Lincoln Park neighborhood's swanky sushi joint Juno, he found out what was on special. An ass-kicking! Delivered by restaurant owner and martial arts expert Jason Chan? No? You're right, that's awful. Maybe a sushi angle...