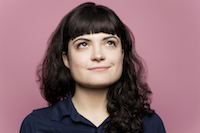 Filed by Jaime Lutz

|

Jan 18, 2016 @ 9:18am
A 19-year-old thief was caught in Massachusetts after he used his stolen iPad to take dreamy selfies, and yes, of course he was. If there's one thing that always seems to trip up narcissistic tech thieves, it's selfies. Posted the Wrentham, Mass. Police Department on Facebook:
"This Rookie's Head was in the iClouds for certain," the Wrentham Police Department wrote—along with a lot of football puns, for some reason (they don't care about mixed metaphors. They're cops, not English majors). "Obviously, the suspect wasn't even B Team material as he failed to consider iCloud when he foolishly snapped a few selfies with his newly acquired trophy."