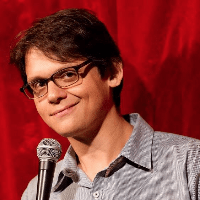 Filed by Matt Nedostup

|

Jun 11, 2015 @ 10:15am
Courtney Barnes witnessed a non-fatal accident in Jackson, Mississippi. The rest is history.
For many people, being interviewed on TV is the only chance for a moment of a fame they'll have in their lifetime. You can hardly blame them for hamming it up a little. On the other hand, some people are just born entertainers, like Courtney Barnes.
This isn't his first time on TV – he's made multiple appearances on So You Think You Can Dance. But he tackles the role of "witness" with just as much gusto as any dance routine, and knocks it out of the goddamn park. There are some real gems in this clip. Here are just a few highlights: