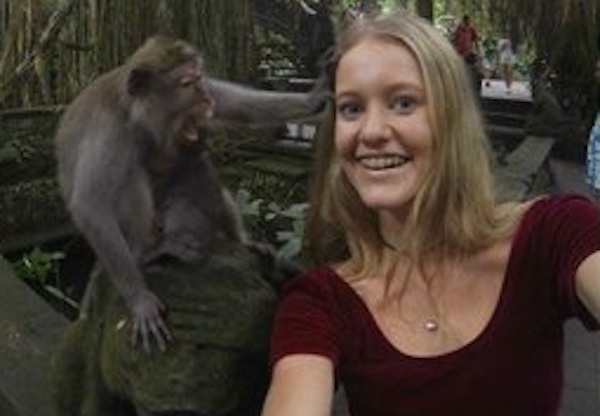 "I will not be ignored!" (via)
It's not that monkeys don't like seflies, because they obviously have no idea what one is. What they definitely don't like, evidently, is humans invading their personal space while looking away and yelling "smile!" That can at least be said for the little monkey in these shots, who took exception to being used as a prop in this woman's vacation photos.
Many wild animal selfies turn out fine. Others start out fine before going horribly wrong. This one looks like it was destined for failure from the beginning.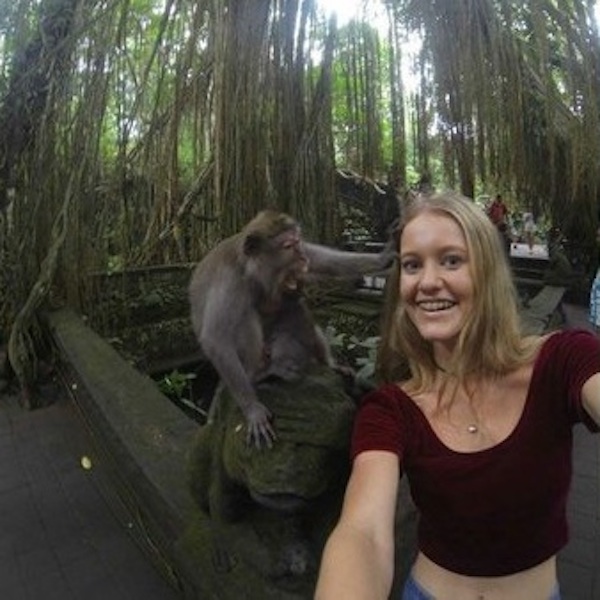 (via)
She may have been hoping for a smile, or maybe even a little affection from the animal. What she got was a painful reminder that monkeys are wild animals who aren't known for respecting people's boundaries.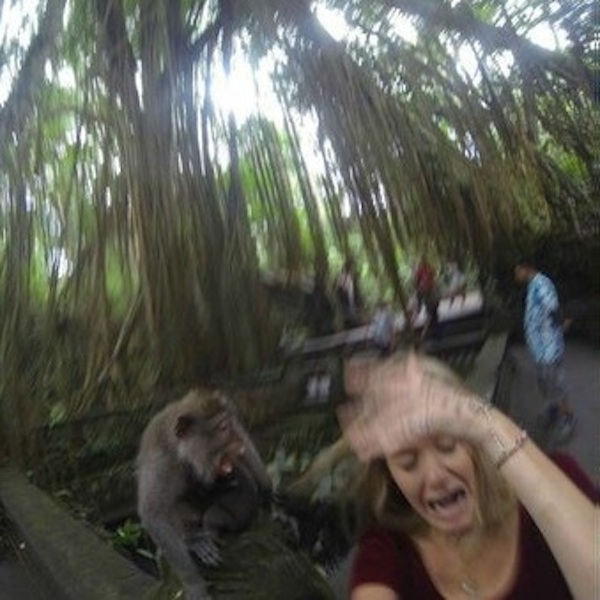 (via)
And suddenly, everyone was screaming.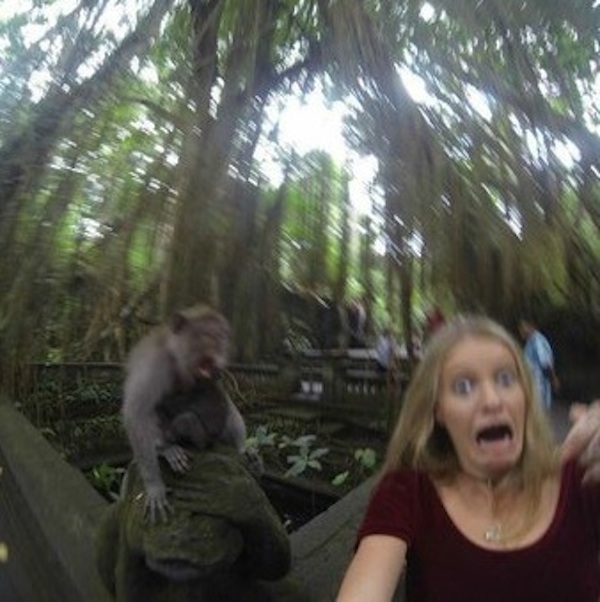 (via)
Redditor ThatGuy1331 posted the shots from Bali with the title "My friend tried taking a selfie with a monkey. It didn't end well." He's entitled to his opinion, but the thousands of people enjoying these pics online would argue that the impromptu photo shoot ended perfectly.