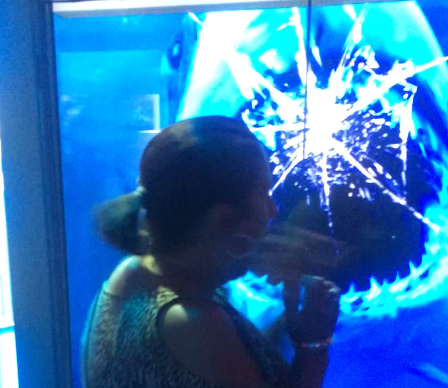 We're gonna need a bigger NOPE.
This footage of a woman getting the scare of her life—via some clever digital trickery in the Exquisitely Evil: 50 Years of Bond Villains section of Washington, D.C.'s International Spy Museum—is really pretty funny. Nice work, whatever evil people put this together!
But if this were me, the difference between getting tricked into thinking I was being eaten by a Great White and actually getting eaten by a Great White is really no difference at all. I'd end up dead in either scenario.
(by Dennis DiClaudio)