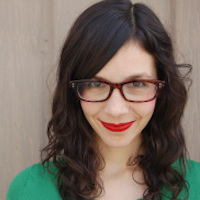 Filed by Meg Favreau

|

May 31, 2015 @ 6:30pm
Trapped in the wreck, the girls used their Taylor Swift concert bracelets to attract attention.

Caroline and Elizabeth Dazzio. (via WBRZ)
Last week in Baton Rouge, Louisiana, teenager Elizabeth Dazzio was driving her sister Caroline and a friend home, when she fell asleep. The car careened off the road and hit a pole, finally coming to a rest far enough from the 110 highway that passersby couldn't see the wreck. Elizabeth was passed out in front, the girls in back were trapped inside, and according to Caroline, "You could smell the gas and smoke." They knew they needed to get help, but the only cell phones they could find were dead.