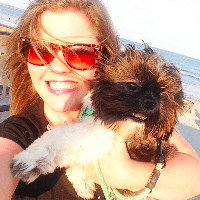 Filed by Missy Baker

|

Oct 26, 2015 @ 5:35pm
The "Titanic Cracker" is not just a hilarious thing to call Leonardo DiCaprio, it also refers to a real food item that unbelievably survived the sinking of the famous ship back in 1912. This weekend, someone who's probably not Billy Zane bought the 103 year-old cracker for $23,000 at an auction in the UK, where they call them biscuits. The Titanic Cracker is now the world's most expensive cracker, and it's not even gluten free.