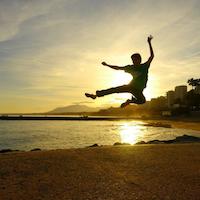 Filed by Mitchell Friedman

|

Mar 17, 2016 @ 5:15pm
Jason Thompson, a Toronto man with albinism, was riding the bus with his young son when the driver pulled over. As Thompson would soon learn, someone had called the police to report a possible abduction, assuming that something was amiss after seeing the albino Thompson with his decidedly not-albino son.
The cops boarded the bus and asked Thompson to get out. "'Sir is this your son?'" said the policeman, according to Thompson. "I said 'Yes, he is.'"