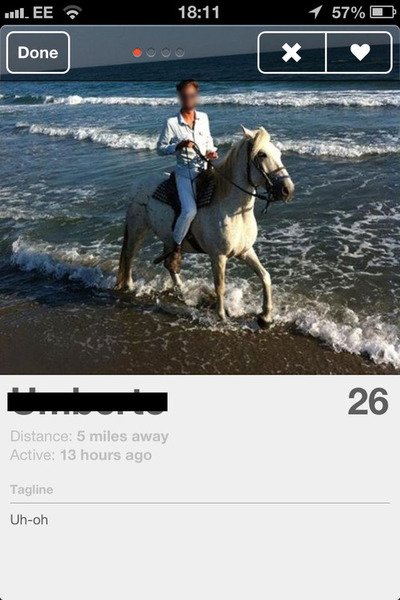 "Uh-oh," as in, "Uh-oh, I forgot to tell you about my herpes."
If there's one thing everyone hates about Tinder it's having to left swipe countless losers before finally finding that special someone un-ironically riding a horse on a beach or taking a shirtless selfie while pounding Jäger Bombs. Thankfully, the visionaries at TwatsOnTinder have streamlined that process by scouring the dating app for the most eligible bachelors will no doubt cheat on you, ask you to get a boob job, ask you to pay for their gym memberships or all of the above by chronicling well, the biggest twats on Tinder. Here are some of the best: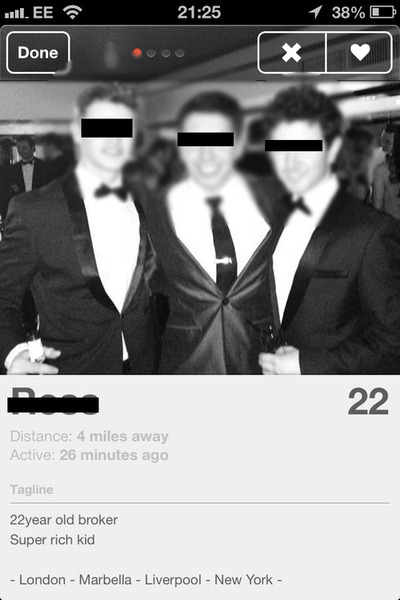 Thank god he's a "Super" rich kid and not just some run-of-the-mill rich kid. Don't want no scrubs, right ladies?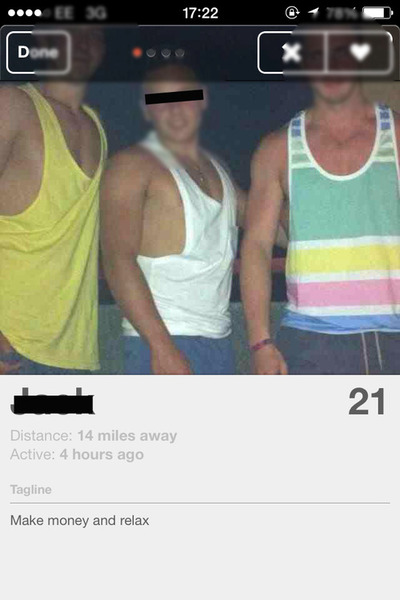 Pretty sure he stole this tagline from an email in my spam folder.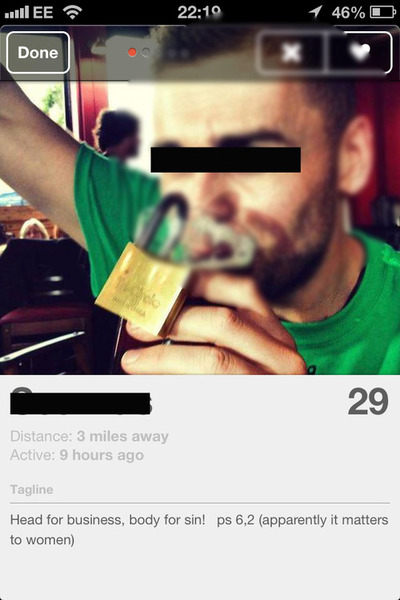 Business in the front, sin in the back!  This guy is basically a 6'2" human mullet.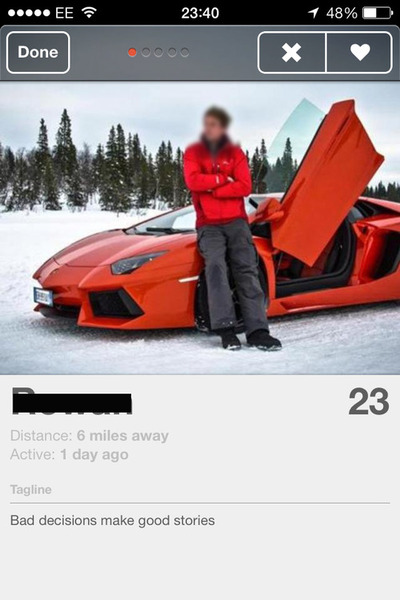 Ugh, he's like what a 7th grader thinks he wants to be when he grows up.
See more at TwatsOnTinder.