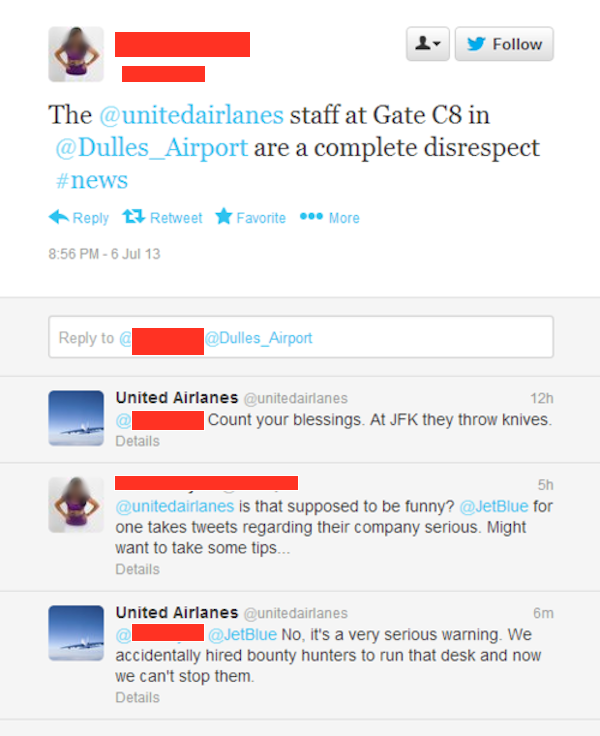 That's cause @JetBlue are a bunch of pussies.
In May of 2012, someone created a parody account called @UnitedAirlanes. After a few tweets, they stopped and forgot about it.
But last week, the creator of the account realized that "for months, angry customers have been tweeting at [the] fake parody airline account, United Airlanes, to bitch about their experiences with United Airlines." Naturally, @UnitedAirlanes was thrilled. Not only was the account getting tweets from pissed off customers, it was getting tweets from pissed off customers who couldn't spell. As
the owner of the account put it, "God has given me a great, beautiful funnel through which angry people flow in the worst possible mood."
And the angry tweets keep coming, even though the account page now has a big "(Parody)" on the top.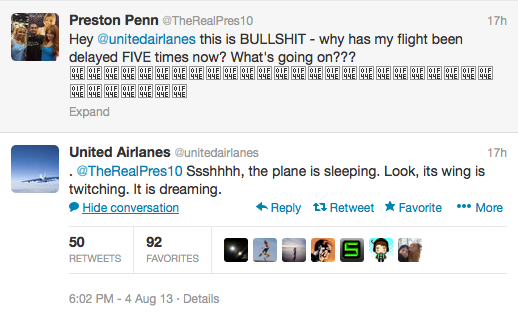 Planes have anxiety dreams about missing buses.
So @UnitedAirlanes kept responding: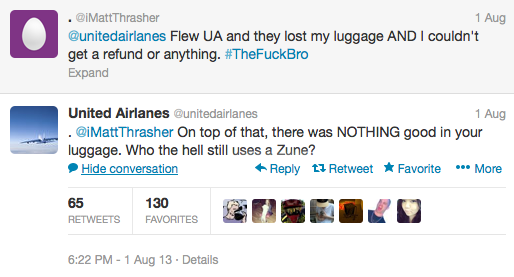 The people who still use Zunes are the same people who can spell "airlines."
I need more angry people who can't spell to ridicule in my life, so I'm thinking about creating an @DNV account.
(by Shira Rachel Danan)