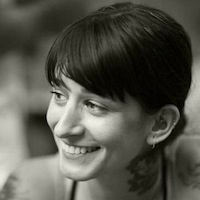 Filed by Jessie Dean Altman

|

Apr 10, 2017 @ 12:33pm
By now you've probably seen the video of the man being literally dragged off an overbooked United flight on Sunday night. The man, who claimed to be a doctor who had patients to see in the morning, was chosen randomly to be taken off the plane despite having paid for his seat. (Four people had to leave the plane, two volunteered and the other two were chosen random.)
When the man refused leave the plane of his own accord, police were called and the man was dragged down the aisle while horrified onlookers protested how he was being treated.
This isn't great PR for United, who just a few weeks ago found themselves being heavily criticized for not allowing two girls in leggings to board one of their planes, citing a dress code. Many people found this to be a sexist move, since men on the same flight were wearing shorts and the airline apparently had no problem with that.
In an interview with CNBC on Monday, Gordon Bethune, the Chief Executive of United Continental Holdings (the former parent company of United Airlines) said, "Denied boarding is usually handled with a whole lot more maturity," apparently referring to the man's unwillingness to leave the plane.
Bethune continued, "[United] tries to do a professional job, but not everybody on the plane is professional," which is how he explained the "scene" on Sunday. "This immature reaction disturbs us all," Bethune said.
Soon after that interview, United CEO Oscar Munoz issued an apology—sort of. His official statement said:
This is an upsetting event to all of us here at United. I apologize for having to re-accommodate these customers. Our team is moving with a sense of urgency to work with the authorities and conduct our own detailed review of what happened.
Being dragged down an aisle by police for refusing to give up a seat you paid for, on a flight you needed to be on, is hardly "re-accommodating." This apology strikes as being the 'sorry not sorry' variety. Hopefully, the airline will come up with a better explanation for how this whole debacle happened because Twitter is not having United's response to all this.