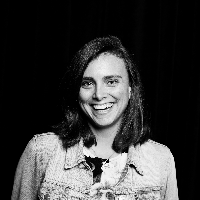 Filed by Catherine LeClair

|

Mar 26, 2017 @ 2:09pm
United Airlines decided to enforce a nonexistent dress code and refused to allow two girls onto their flight on Sunday morning because they were wearing leggings. The Washington Post reports that a third girl, who was approximately 10-years-old, was also wearing leggings and was asked to change before she could board her flight from Denver to Minneapolis. She ended up putting a dress on over her leggings.
Shannon Watts, a political activist who is well-known for founding the gun safety campaign Moms Demand Action for Gun Sense in America, was at the gate, saw the whole thing go down, and tweeted about the event to her 32.7K followers, bringing the incident to a wider audience.
1) A @united gate agent isn't letting girls in leggings get on flight from Denver to Minneapolis because spandex is not allowed?

— Shannon Watts (@shannonrwatts) March 26, 2017
United made a statement in response to her tweet and the ensuing outrage, saying "United shall have the right to refuse passengers who are not properly clothed via our Contract of Carriage."
The airline clarified that "this is left to the discretion of the agents," but made no mention of what constitutes being "properly clothed." Watts then tweeted a series of thoughts and salient observations about the obvious sexism of the incident.
1) 3 girls inspected for wearing perfectly acceptable leggings. 2 not allowed to board. I don't care what kind of passengers they were. https://t.co/9VwGKgvWys

— Shannon Watts (@shannonrwatts) March 26, 2017
2) This behavior is sexist and sexualizes young girls. Not to mention that the families were mortified and inconveninced.

— Shannon Watts (@shannonrwatts) March 26, 2017
3) As the mother of 4 daughters who live and travel in yoga pants, I'd like to know how many boys @United has penalized for the same reason.

— Shannon Watts (@shannonrwatts) March 26, 2017
4) Their father, who was allowed to board with no issue, was wearing shorts.

— Shannon Watts (@shannonrwatts) March 26, 2017
After Watts took them to task and the ridiculous story started to pick up steam, others, including celebrities Patricia Arquette and Chrissy Teigan, joined in to discuss how outrageous it was that United was trying to police these girls' bodies.
I have flown united before with literally no pants on. Just a top as a dress. Next time I will wear only jeans and a scarf.

— christine teigen (@chrissyteigen) March 26, 2017
@united Leggings are business attire for 10 year olds. Their business is being children.

— Patricia Arquette (@PattyArquette) March 26, 2017
@united @PattyArquette Friendly Advice, United: No one is nearly as offended by a little girl in spandex as they are by this situation.

— Nick Bolton (@NickBolton13) March 26, 2017
Wow, FS at @united really thinks repeating "the fine print gives us the right to arbitrarily police girls' clothing" is the right response

— Ty Schalter (@tyschalter) March 26, 2017
In a statement to the New York Daily News, Watts said "I'd like (United) to understand that leggings are part of a woman's attire in modern day America. It is not inappropriate or sexual." United, please hear us when we tell you it is not sexual, it's just comfortable.