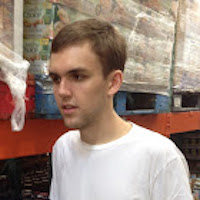 Filed by Bijan Samareh

|

Dec 08, 2015 @ 12:20pm
Jay El-Leboudy, a 15-year-old from Canterbury, England, worked at his local Londis convenience store two evenings a week for ten weeks, only to learn that his employers were considering his position an "unpaid internship." It's hard to tell if this was an act of malice or a misunderstanding, though, since both parties are giving different stories. Either way, he better have stolen enough candy bars to make up for it.
Zoe, El-Leboudy's mother, says that she made an arrangement with the store owners in which Jay would "work on trial for a week," and if he did a good job, would start getting paid. The store owner, on the other hand, claims that he told Zoe upfront that Jay would not be able to receive compensation: