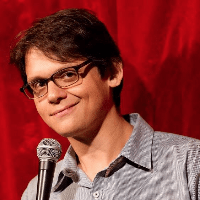 Filed by Matt Nedostup

|

Oct 13, 2015 @ 4:00pm
Picture the idyllic streets of Orem, Utah. A place so peaceful it actually calls itself "Family City USA." Back in 1990, a handful of young punks threatened the peace and security of Orem by vandalizing the bathroom partitions in Bonneville Park. What sort of vandalism? We don't know. It could have been anything from a scratched-in phone number to a fully operational glory hole. But in the lack of clearer information, we're going to assume glory hole.
After carving the perverted hole, this group of vicious friends departed, laughing their heads off. They believed they had gotten away with the perfect crime, and they were right. But one of the culprits was haunted by the criminal's greatest enemy: conscience. Consumed by the sense of morality that is deeply ingrained in every Utahn's soul, this individual was gradually driven mad by guilt over the course of 25 long years. And then, when he or she (probably he) could take no more, an opportunity for redemption struck. The culprit sent an apologetic letter to the City of Orem Government, which posted it to the town's Facebook page: