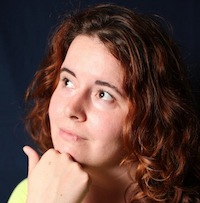 Filed by Aimee Lutkin

|

Sep 03, 2015 @ 7:58am
Okay, wittle babies, this big girl reporter is going to explain that the world has other languages besides "American" to you.
The tweets below represent a segment of people in Arizona who have a problem with rookie Channel 12 News newscaster Vanessa Ruiz's way of pronouncing Spanish words. Not because she pronounces them incorrectly, but because she pronounces them as a bilingual person would: the way they sound in Spanish. People are weird!