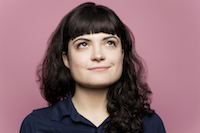 Filed by Jaime Lutz

|

Apr 27, 2016 @ 10:25am
If you live in an expensive city—think San Francisco, New York City, London, or Toronto—expensive rent doesn't guarantee a good place to live. In fact, very often you are stuck with a total sh*thole apartment because, in a competitive market, landlords know they can get away with it. In London, Twitter users began tweeting about their horrible living situations with the hashtag #VentYourRent in advance of their mayoral election, and Americans have joined in because if anyone knows about exploitative capitalism, it's the Untied States (U.S.A.! U.S.A.!). Here are some of the most horrifying stories people have shared. See, now your rat-infested railroad apartment doesn't seem so bad!
1.
2.
3.
Moved in in January, to find no beds, heating or curtains. Plants were growing through the kitchen floor. £600pcm, SW17 #ventyourrent

— Rebecca Winson (@rebeccawinson) April 27, 2016
4.
5.
6.
7.
8.
9.
10.
11.
12.
13.