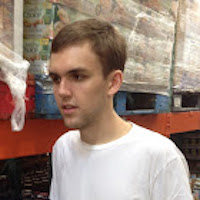 Filed by Bijan Samareh

|

Jun 29, 2015 @ 6:15pm
Don't they understand that fluffy, frosted cake symbolizes the imperialistic killing machine of the capitalist West?

Little Jimmy's birthday party theme was... unsettling this year. (via Chuck Netzhammer)
Chuck Netzhammer, a resident of Slidell, Louisiana, went to Walmart to have a cake printed with the words "Heritage Not Hate" superimposed on a Confederate flag, because America. Walmart denied his request. A few days later, he returned and requested a cake with the ISIS flag printed on it. They complied to his request. Chuck made a 2-minute long YouTube video about the incident, with the paperwork and cake to back up his evidence. As a self-proclaimed loyal customer, he wanted to make a point about the political hypocrisy of Walmart's bakery department. I should also mention that he delivered the first part of his complaint from his dirt bike.