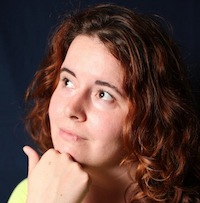 Filed by Aimee Lutkin

|

Oct 26, 2015 @ 2:45pm
The White Moose Café seems like a completely normal eatery in Dublin serving a mixture of vegetables and meats (like bacon, which the WHO just tragically announced causes cancer). The White Moose is owned by a man named Paul Stenson. Apparently, back in August, the staff had a run-in with a vegan customer who was perturbed to find few dishes on the menu that worked for her chosen diet. Stenson posted the short rant below about calling ahead to restaurants if you wish to be accommodated:
Sometimes screaming into the void that is social media can feel good and harmless. Stenson typed away and that probably seemed like the end of it. Here's the thing, though, it wasn't. The particular customer Stenson was referring to actually saw the post recently, and they shared it on various vegan Facebook groups. Before he knew what was happening, The White Moose Café was being flooded with negative comments and reviews from people who'd never even eaten there.
Then Stenson jokingly banned Vegans from the café, period. He also threatened to shoot them all with guns, which is a bit specific:
Of course, no one thought it was a joke, because people who spend time leaving negative reviews on unknown restaurant pages probably don't have much of a sense of humor:
Stenson updated the restaurant's banner photo, in a more passive-aggressive move:
Then he "really" apologized, because of the gun stuff. But he signs it with "fuck you," so you know how that was taken:
People even showed up and protested at the restaurant! But they'd never been there before, so they went when it was closed:
A lot of vegans sent death threats, which is confusing:
So, Stenson offered cheap meat to everybody:
And thanked the protestors for all the free press:
But people were still upset about the gun stuff:
Though he is warmer towards them, vegans are still barred from the restaurant:
At least the incident has made it clear to everyone, vegan and omnivore, exactly how helpful online restaurant reviews actually are: