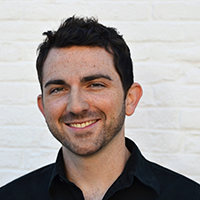 Filed by Chip Dwyer

|

Oct 06, 2015 @ 10:10am
A white Atlanta marketing executive named Gerod Roth was fired from his job at Polaris Marketing Group after posting a Facebook picture of a co-worker's black son, which resulted in several racist comments from him and his friends. His Facebook account was under the alias Geris Hilton, which makes it seem like he had a secret Facebook account for being racist. The picture and ugly tirade that followed went viral, and Gerod was fired just as quickly.
There are a few general guidelines that help people stay out of trouble in life and the workplace. Do not make fun of a co-worker's child. Do not be racist. Do not be racist towards a co-worker's child. Do not post stupid things on Facebook that can get you fired, especially when you work for an organization that specializes in sales and marketing. And most importantly, do not break all four of these rules at once.