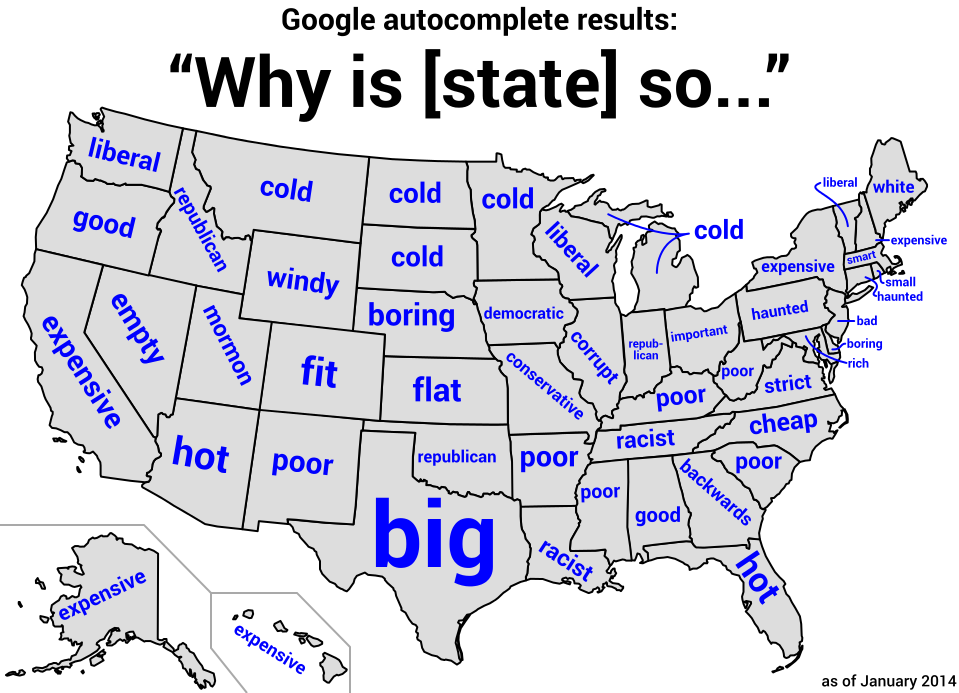 Calm down, Texas. We get it.
These Google auto-fill maps of the U.S. put together by the Twitter account @Amazing_Maps are fascinating. The maps are made using Google's auto-fill feature which finishes sentences based on past searches and reveals the questions people ask most about each state.
But what makes them interesting is not only what they reveal about certain states - people think Connecticut is haunted? - but that they also show there are people who don't seem to understand why Florida is hot. It makes you wonder how that same person could know how to operate a computer. Or feed themselves. And when it comes to Florida, how did "hot" possibly beat out "bat-shit crazy?"