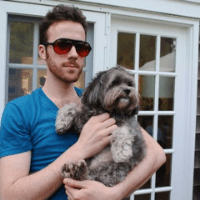 Filed by Miles Klee

|

May 19, 2017 @ 3:17pm
The inflatable T-Rex has long been a staple of viral internet culture—whether it's someone dominating the American Ninja Warrior course in the costume or a bride wearing it to her wedding. But with great dinosaur outfits come great responsibility, as a bizarre accident in Charleston, South Carolina proved.
It seems that a woman wearing the familiar T-Rex getup encountered a horse-drawn carriage tour of the city, and the horses did not like what they saw. In the ensuing chaos, the carriage driver fell and had to be taken to the hospital.
Palmetto Carriage Works to hold 1 pm presser on person dressed in Dino suit. Carriage horses spooked, driver sent to hospital. pic.twitter.com/nofOkvETvy

— Brodie Hart (@BrodieHart) May 19, 2017
Police describe the suspect as orange and tan in color, with short arms and a large head. The suspect is also extinct. https://t.co/WNw8hUMxMV

— Caitlin Byrd (@MaryCaitlinByrd) May 19, 2017
Once the dust had settled, it appeared that the horses were unharmed. Carriage driver Van Sturgeon, however, had broken a bone in his left foot.
Van says his feet got tangled with customer's in the front row and he fell off the carriage. #chsnews

— Karina Bolster (@KRBolster) May 19, 2017
In the end, it was revealed that a woman had been in the T-Rex suit—and had approached the horses while making growling sounds, despite Sturgeon's warning that it would startle the horses. She turned herself into the police Friday morning and was released after they charged her with disorderly conduct and wearing a mask or disguise. It's still unclear exactly why she would have done this, but hey, we all have our hobbies.