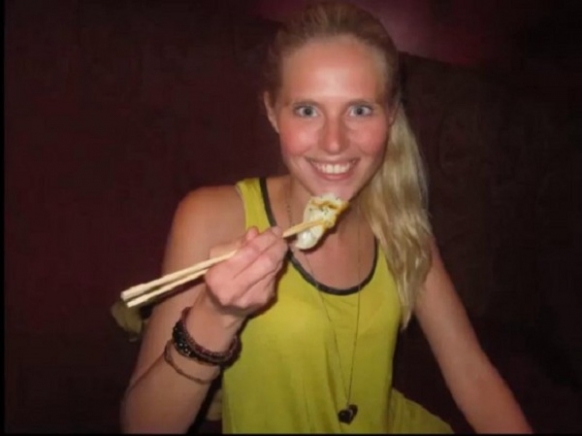 How could this be anywhere but Asia? White people never look this excited at home.
(via Zilla van der Born)
Zilla van den Born, a 25-year-old graphic design student from the Netherlands, recently went on a five-week backpacking tour of Southeast Asia—or so her friends in Amsterdam thought. In actuality, she never left the Dutch city, but just redecorated her apartment (several times) to look like hotel rooms from whatever country she was pretending to be in so she could Skype her family without them being any the wiser:
She also posted pictures to Facebook showing her doing all sorts of fun and exciting vacation activities, all of which were either staged or Photoshopped.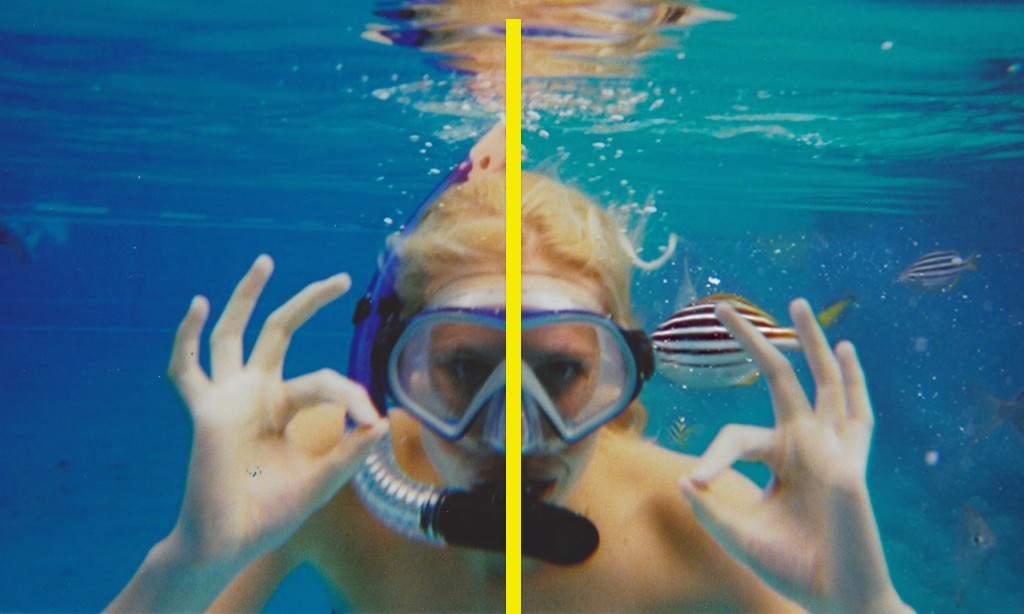 Left: Zilla in her pool. Right: Zilla snorkeling in turquoise ocean waters with tropical fish.
(via Zilla van der Born)
Unlike most people who use social media to pretend they're in another city (or fake their own kidnapping), Zilla wasn't trying to get out of work or extend a drinking binge; she was trying to make the point that we're all filthy liars on social media. OK, maybe that's not how she put it, but she was trying to show people how easy it is to present a fantasy version of your life on sites like Facebook, and that we all do it far more often than we realize.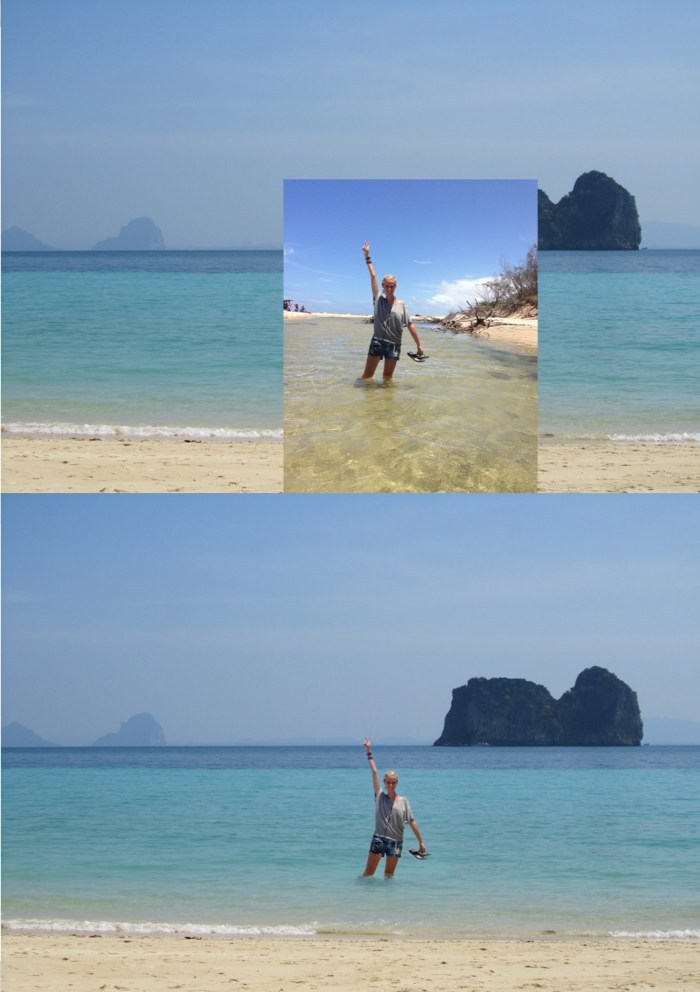 First place looks pretty neat to me, too. (via Zilla van der Born)
Said Ms. van der Born in an interview, "I did this to show people that we filter and manipulate what we show on social media, and that we create an online world which reality can no longer meet."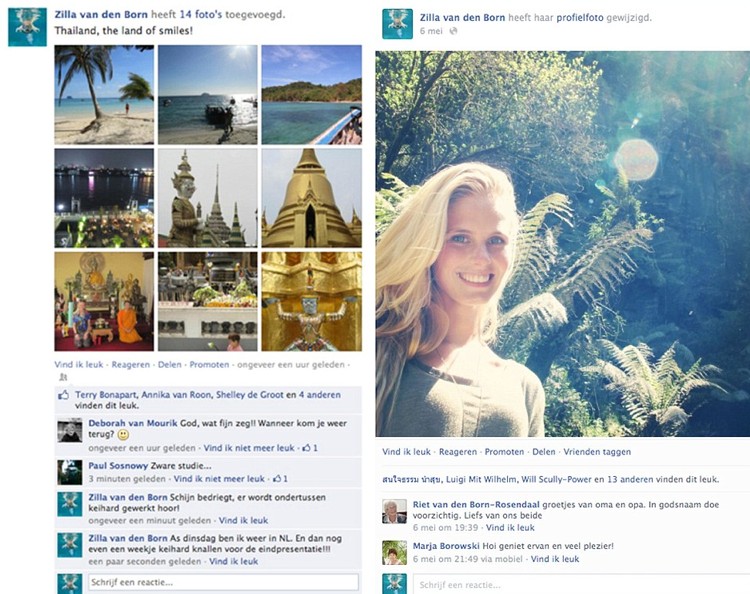 I feel like I'm traveling to the exotic land of Dutch Facebook. (via Facebook)
"My goal was to prove how common and easy it is to distort reality," said Zilla. "Everybody knows that pictures of models are manipulated. But we often overlook the fact that we manipulate reality also in our own lives." This constant presentation of the most idealized possible version of our lives actually affects real people: those who look at Facebook more often are more likely to be sad and dissatisfied with their own lives. Possibly, I don't know, because everyone else is pretending to be a pretty blonde girl on perpetual vacation visiting Buddhist monks (who turned out to live in Amsterdam).
Although the world has been reacting positively since she pulled this stunt in May (it took a while to spread beyond the Dutch press), her family and friends took it in a lot of different ways.
Well, one thing's for certain: I no longer feel bad about staying home on vacation days so much. It turns out everyone else was lying (or so I choose to believe).
(by Johnny McNulty)