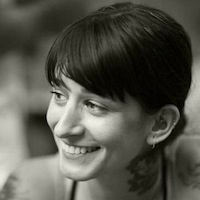 Filed by Jessie Dean Altman

|

Sep 15, 2016 @ 4:50pm
Today in "Headlines You Never Thought You'd See But Totally Make Sense While Being Both Hilarious and Sad," a woman is apparently suing her parents for posting embarrassing pictures of herself as a baby to Facebook. The 18-year-old woman from Austria (who is choosing to remain anonymous) claims that over the past 7 years, her parents posted over 500 pictures of her as a baby without permission. Despite her protests, they will not delete them, so now she's taking it to court. Their family get-togethers are probably super fun, right?
Her father reportedly feels that he took the photos, therefore he should be able to post them. But, she told The Local, "They knew no shame and no limit—and didn't care whether it was a picture of me sitting on the toilet or lying naked in my cot—every stage was photographed and then made public."