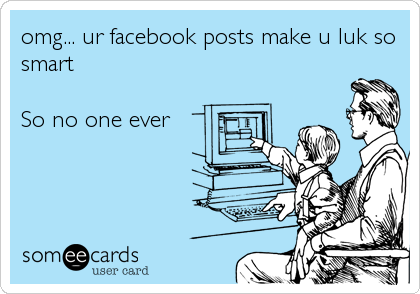 What, were they written coherently or something?
People trying to "luk" smart on Facebook are the worst! Who are they trying to impress with all that proper spelling—it's not you're Facebook friends with the Pope! And we're going to go out on a limb here and assume the last line is supposed to read "said no one ever," making it a statement we believe to be true, at least in this person's case. 2 out of 10. 
Capital "Q" standing in for capital "O"! What manner of linguistic sorcery is this?! And, as always, we're impressed with anyone whose vocabulary is large enough to include both "your" and "ur." 3 out of 10.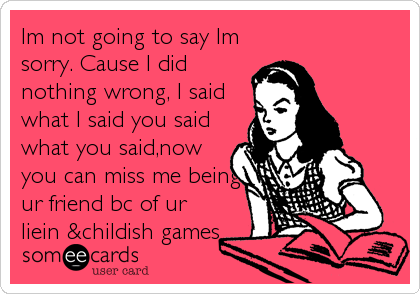 Love of punctuation means never having to say "Im sorry."
The bizarre and stilted punctuation makes this one read like Christopher Walken's stream of consciousness. We're not sure what a "liein &childish" game is, but Jewel had a song called "Foolish Games," so maybe this a Jewel poem? If so, it's the first one we've ever read, cross our hearts. 1 out of 10.