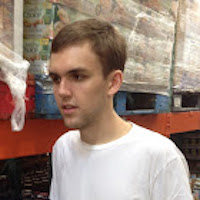 Filed by Bijan Samareh

|

Nov 19, 2015 @ 4:00pm
A security guard at one of Zara's Paris locations was caught on camera refusing to a let a Muslim woman wearing a hijab into the store, causing the company to face accusations of Islamophobia from the Internet. The footage was uploaded to the Internet the day after the Paris attacks, but it's unclear when if that's also the day the incident took place. Here it is (heads up: it's very blurry and not in English):
The security guard claims that it's policy for the store not to let in people with any type of head covering, whether it be a cap, a beanie, or a hood, but that justification seems a bit fishy.
The clip has over 460,000 views on YouTube and led to a good amount of backlash on the Internet:
Half of my wardrobe are from Zara. But today, just by being a disgusting #Islamophobia, Zara is no longer on my shopping list. #BoycottZARA

— هناء (@nurulhanarosli) November 18, 2015
I was going to work for @zara. Glad I never, I may have had to ban my mother from visiting the store with her headscarf on.

— ㅤ (@atikur_r_) November 17, 2015