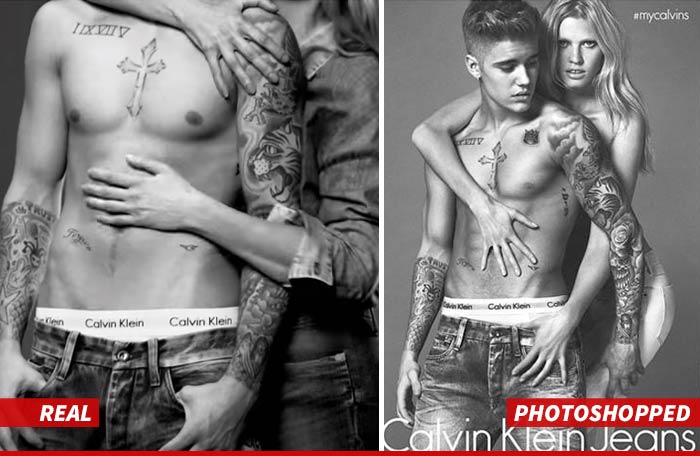 #mycalvins, #notmypubes (via TMZ)
Did you think that Justin "Piss Bucket" Bieber would never grow pubes?
Never say never.
TMZ got the exclusive on the before pics of Bieb's baby body from the CK photo shoot where, among the expected shadowy muscle definition and enhanced pelvic "V", we can see growing a fresh crop of Photoshopped pubes.

They also did a pretty sweet job photoshopping off this woman's clothes.

Why doesn't he grow his own? So sad what happens to children with Bieber fever.