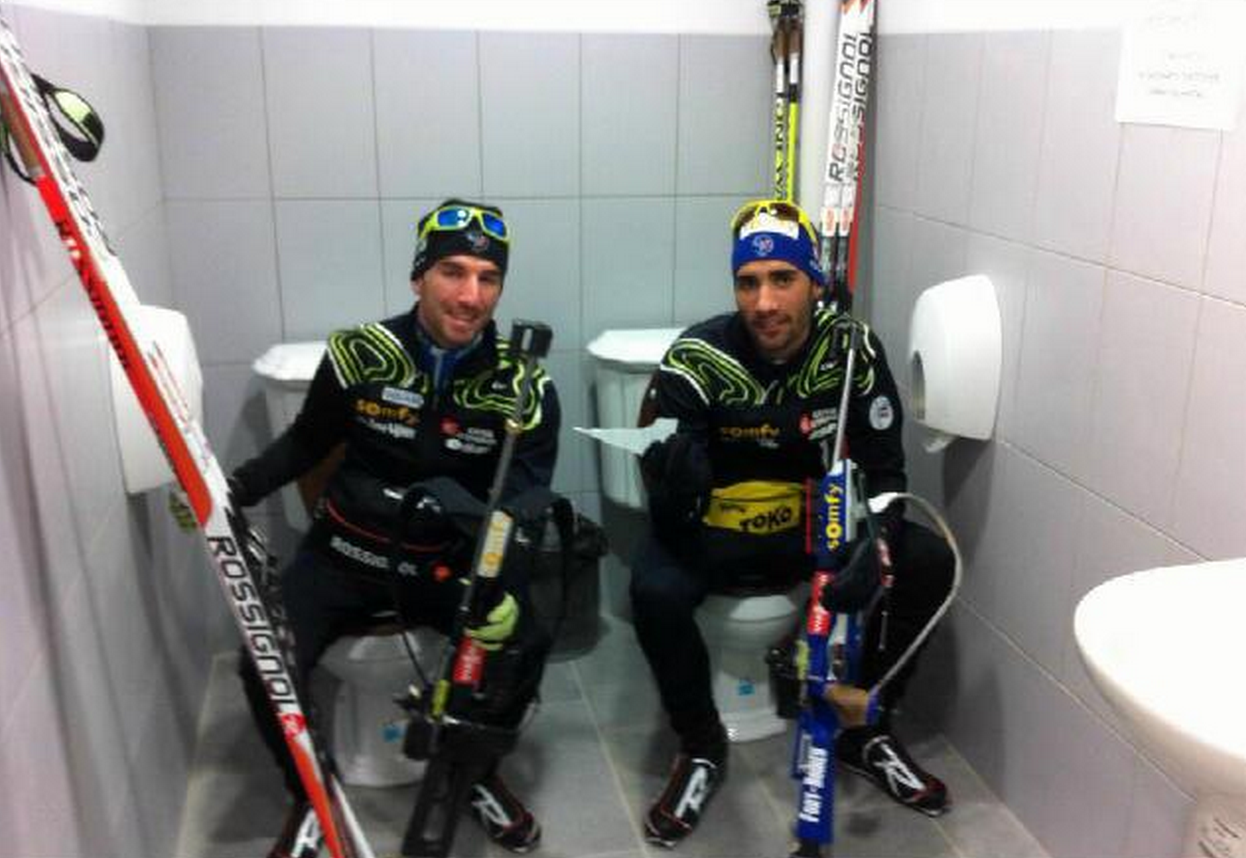 The Sochi bathroom story continues to go downhill. (via Twitter)
Unless the opening ceremony kicks off with Vladimir Putin and Edward Snowden being carried by Team Russia while seated on twin toilets, it's hard to imagine how the Sochi Olympics bathroom situation could possibly get any weirder than it has today. Because the Wall Street Journal is reporting that Russian officials have become so concerned over the bad publicity, that they now have hotel bathrooms under surveillance.
While attempting to downplay the negative press swirling around their toilets, Dmitry Kozak, the deputy prime minister responsible for Olympic preparations, accused Westerners of fabricating stories in an effort to make the Russians look bad. So far, so good. "We have surveillance video from the hotels that shows people turn on the shower, direct the nozzle at the wall and then leave the room for the whole day." Not so good.
Before the reporter could ask Kozak a follow-up question about surveillance, or what he was going to miss most about his old job and freedom in general, he was hustled away by an aide.
A spokesman for Kozak said on Thursday that there are absolutely no surveillance cameras installed in hotel rooms or bathrooms. Still, I would think twice before stealing a towel from the Holiday Innski.
(by Jonathan Corbett)