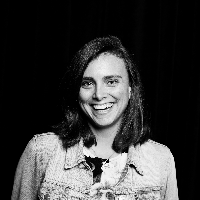 Filed by Catherine LeClair

|

Feb 22, 2017 @ 9:26pm
ICYMI, NASA casually discovered seven new earth-size planets today. They're out there orbiting a dwarf star named Trappist-1 that's 40 light-years away, just hanging out. The New York Times reports that "the orientation of the orbits of the seven planets allows them to be studied in great detail," which led them to identifying that "one or more of the exoplanets in this new system could be at the right temperature to be awash in oceans of water." WHICH MEANS PROBABLY THERE ARE ALIENS.
"Are we alone out there? We're making a step forward with this — a leap forward, in fact — towards answering that question," said astrophysicist Thomas Zurbuchen at the NASA conference on Wednesday. And while astrophysicists were making giant leaps towards discovering life forms, we were spending our days honing our Twitter skills for this moment. Yes, I have some hot planet takes for you, people. Only the very best for my fellow earthlings, before we all decide to leave this planet behind forever. Here you go: