These aren't the nerds you're looking for.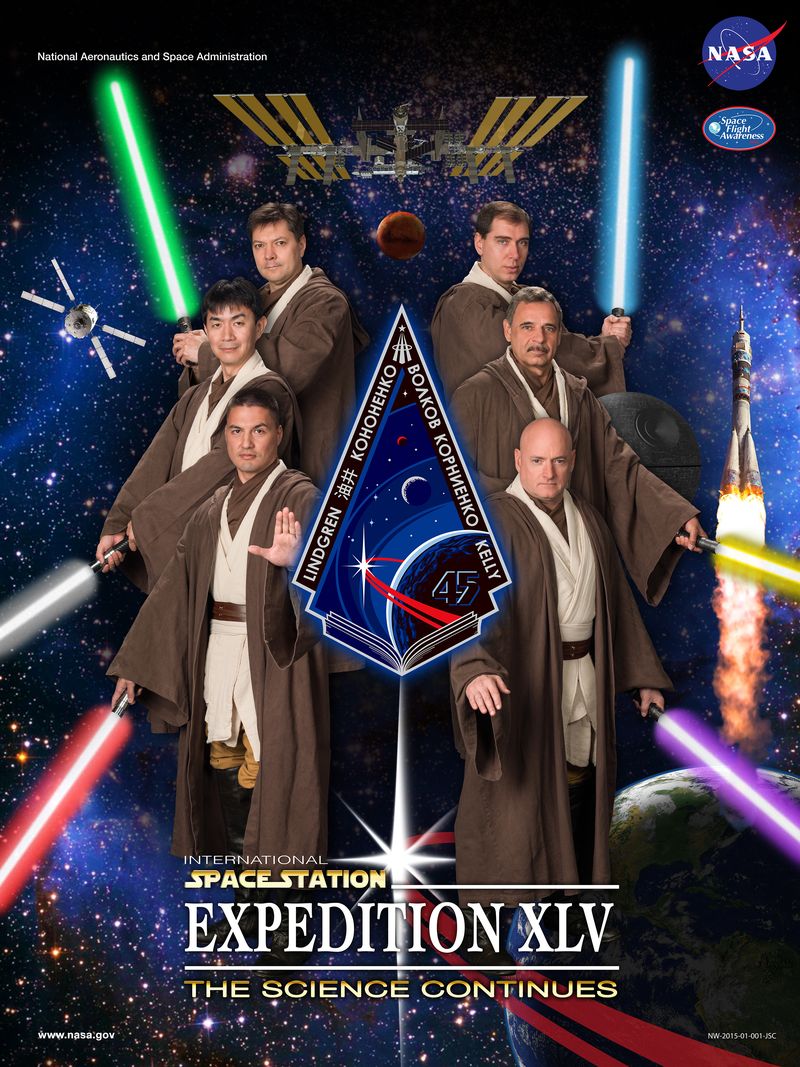 May the funding be with you. (via reddit)
There's nothing more impressive than being an astronaut. To be accepted to the program, you need to pass a demanding physical exam, and have an advanced degree in science or engineering. The only things you don't need are superpowers and a laser sword.
Which is why it's so weird that the crew of Expedition 45, who will take over the International Space Station in September, chose to go full-on Jedi in their official mission poster. I guess they're trying to appeal to nerds who are frustrated with the limits of real space exploration, and can only think about The Force Awakens.